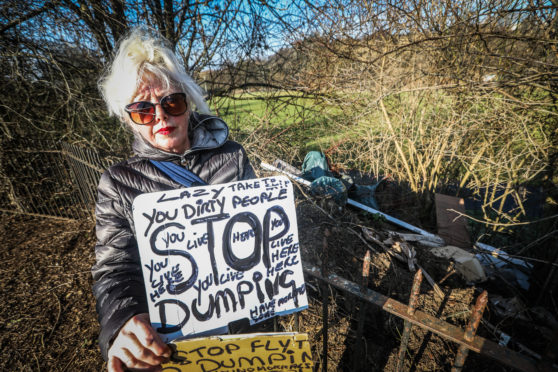 A Dundee woman claims she is in a "living hell" after people have been thoughtlessly dumping rubbish on the street near her door.
Pamela Loftus says the problem has been going on for years and her complaints have fallen on deaf ears within the council.
But when a fire engine was called near her Happyhillock Road home earlier this week to put out a lit mattress which was dumped, the 60-year old had enough and is now considering moving away.
Ms Loftus lives alone and claims she is often laughed at by the guilty parties, who she says live nearby and "don't care" that the street is strewn with food waste, a commode and even "dirty underwear".
Microwaves and mattresses have also been thrown on to a patch of grass near Ms Loftus' home.
She said bins are emptied on a regular basis and is at a loss why the culprits are flytipping.
Ms Loftus added: "It has been going on for years but it's getting worse now.
"A lot of the other people who live on this street are annoyed about it as well, but they won't speak up. They just close their doors and pretend it isn't happening.
"I am getting laughed at and made to feel guilty for complaining, but I have done nothing wrong.
"I've written my own signs up saying 'this is not a tip' but they have been taken down.
"The council told me a year ago they would put up a sign but they haven't even done that yet. When I call I just get passed about to different departments.
"It's people living in the area, I've seen them do it. If you're living in the area, you should respect the area. It's not people coming here to do it.
"It's disgusting. It could cause rats.
"There are seagulls attracted to the street because of food lying about. I've seen pizza thrown over the wall. Why would somebody do that?"
A Dundee City Council spokesman said: "We have investigated a complaint that was made."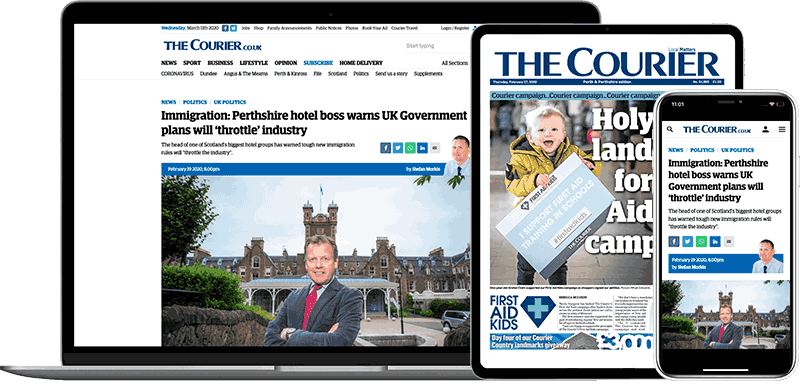 Help support quality local journalism … become a digital subscriber to The Courier
For as little as £5.99 a month you can access all of our content, including Premium articles.
Subscribe