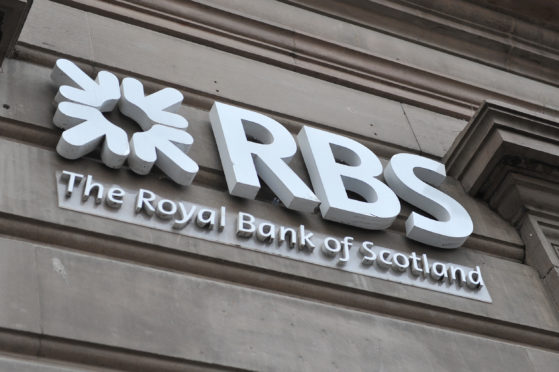 A suspected thief forced the closure of a Dundee city centre bank after he grabbed a money bag off a cashier's desk.
A man snatched the bag before taking advantage of the resulting confusion to dash from The Royal Bank of Scotland (RBS), on High Street.
The crime took place at 10.30am on Wednesday when the opportunist acted, despite a number of bank customers being present.
It is believed the money bag did not contain any cash.
One customer said: "I have no idea what happened but there were two police cars at the scene.
"The main entrance to the branch was closed but you were directed towards the ATMs just inside the building."
He added: "I could see all the staff were congregated inside the main building."
James Wright, of Timpson, on High Street, opposite the bank, saw the aftermath of the incident.
He said: "I saw the police cars outside the bank. I said to my colleague that something was going on."
The branch fully re-opened to customers about an hour after the bag was grabbed so staff and customers could be interviewed and money counted.
A RBS spokesman said the cash bag was designed to spray ink all over any money if it was taken outside of the bank's doors.
He confirmed that no staff or customers were injured.
A branch spokesman said: "We can confirm an individual attempted to steal money from a teller's till at Dundee city branch.
"The branch closed for a short period as staff and customers helped officers with their investigation."
A police spokesman said: "Police Scotland can confirm that a 37-year-old man has been arrested and charged in connection with a theft from a bank in Dundee High Street about 10.30am on Wednesday.
"He is being kept in custody and is due to appear at Dundee Sheriff Court."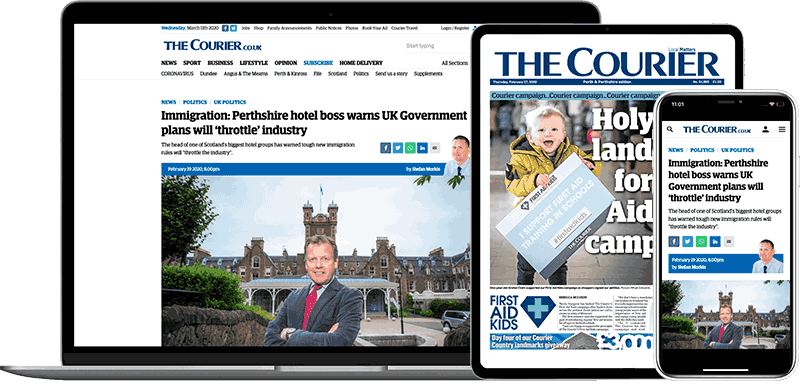 Help support quality local journalism … become a digital subscriber to The Courier
For as little as £5.99 a month you can access all of our content, including Premium articles.
Subscribe