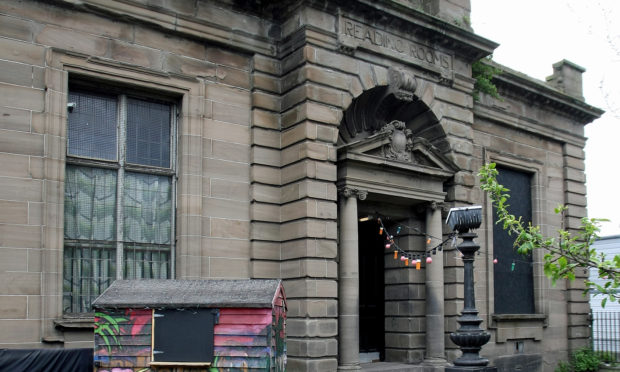 The owner of a top Dundee nightclub which closed at the weekend has revealed there has already been "lots of interest" in the site.
Management at the Reading Rooms, which has attracted some of the world's most famous DJs, announced Saturday would be its final night.
It came after months of increased scrutiny from the authorities amid allegations of drug taking and anti-social behaviour.
Management duo Jim and Grant Grieves have so far been unwilling to speak publicly about the reasons for the closure other than to say recent challenges have been "insurmountable".
'Devastated is an understatement': Anger and sadness as Dundee's Reading Rooms closes for good
Derek Souter, who owns the building, has already put the site up for rent and said there is "huge potential" for anyone taking it on.
He said: "It's a great pity. It just hasn't worked out for them unfortunately.
"There has been lots of expressions of interest in the site though. We think someone will come in shortly and do something with it.
"There's so much potential. It has possibly the best garden area in Dundee. The outdoor space, once done up, could be used as a relaxed setting for use during the day."
Many of the club's fans have taken to social media over the past few days criticising the police and council for what they perceive as the forced "gentrification" of the local area.
However, Police Scotland have stressed that any decisions affecting the operation of the Reading Rooms would be made by the city council's Licensing Board.
Dundee venue considered one of Scotland's best nightclubs announces permanent closure
John Alexander, the leader of the council, said he is as "gutted" as anyone to hear the news and stressed the closure was nothing to do with his administration.
Stewart Hunter, who is convener of the licensing board, also said he is "disappointed" by the decision.
He added: "Police Scotland and licensing officers raised concerns with the licensing board regarding the Reading Rooms last year.
"By the time it came to the board the Reading Rooms had changed their premises manager and there were no longer any issues with how the premises were being run.
"The board took no action against the Reading Rooms other than a requirement to have more of their staff trained in First Aid.
"At the board meeting the Reading Rooms disassociated itself from all comments on social media and an online petition and made clear that they did not reflect the view of the management of the Reading Rooms."