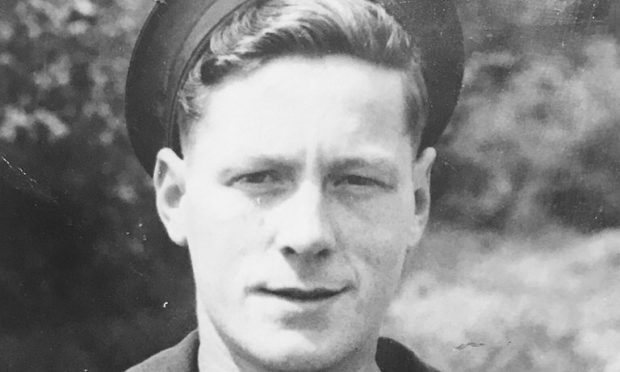 A Dundee D-Day veteran has died just days before the 75th anniversary of the historic Second World War invasion.
John Handy, who was a member of the 3rd Canadian Division, operated an Oerlikon 20mm cannon on board an Allied ship on June 6 1944 as it arrived on Juno beach in Normandy.
He died on Tuesday at the age of 95, leaving behind five brothers and two sisters.
Born on December 9, 1923, Mr Handy grew up on Forest Park Road in Dundee's West End and went to Blackness Primary and the original St John's High School.
He worked in the city's jute mills before signing up to the Royal Navy aged just 17, having lied about his real age.
Just a few years later he was involved in what would be the the largest seaborne invasion in history ultimately paving the way for the liberation of Northern Europe from Nazi occupation.
His brother Brian said the man he considered his "second father", spoke very little about his involvement in the D-Day Landings and only opened up about it in the last few years of his life.
Brian, who moved to Canada in 1974, said: "He spoke about what happened usually only if he'd had a drink to be honest.
"There's no doubt that he was scarred from what he went through.
"He showed all the signs of Post-traumatic Stress Disorder (PTSD) but was never diagnosed."
His sister Jessie Brown added: "Back then there was no help for anything like that.
"Our mum always said he came back a different man. He was never the same."
His role during the landing was primarily to provide support to the infantry by shooting down enemy planes and collecting more tanks from the larger ships.
As his vessel arrived at Normandy, the two ships flanking it were immediately destroyed by enemy bombs.
"That must have been traumatic straight away but he just kept going," Brian said.
"It did however get much worse.
"After the beach was secured, his job was to pick up body parts for two days on Juno. While doing so he would also collect Iron Crosses, Swastikas and other Nazi insignia from the enemy soldiers — some of which we still have.
"He then went to Omaha beach to help collect the 7,000 bodies of mostly American and Canadian soldiers.
"He did this for a full week. I remember him crying when he first told me that story."
Mr Handy turned down repeated requests to attend ceremonies and collect medals in person over the years.
He was invited to Normandy to join the other veterans yesterday but had already declined as he just "wasn't interested" according to Brian.
"He was a wonderfully generous man and very kind," Brian added.
"We did sometimes used to call him 'grumpy John' but I think he would often like to be left alone because of everything he had on his mind.
"Everything that he went through is just incredible. He's my hero."
Mr Handy died peacefully at Royal Victoria Hospital, Dundee, on Tuesday June 4, 2019.
There will be a Reception of Remains followed by Funeral Mass in St Joseph's R.C. Church, Wilkie's Lane, Dundee, on Thursday, June 13, at 11am, to which all family and friends are invited.
The interment will be in Balgay Cemetery at 12.15 pm.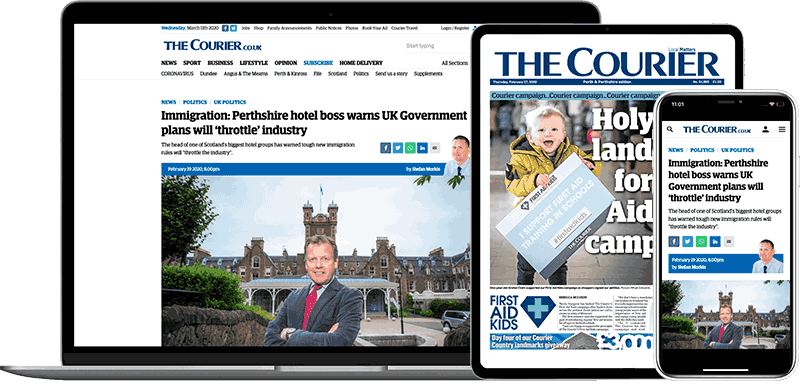 Help support quality local journalism … become a digital subscriber to The Courier
For as little as £5.99 a month you can access all of our content, including Premium articles.
Subscribe