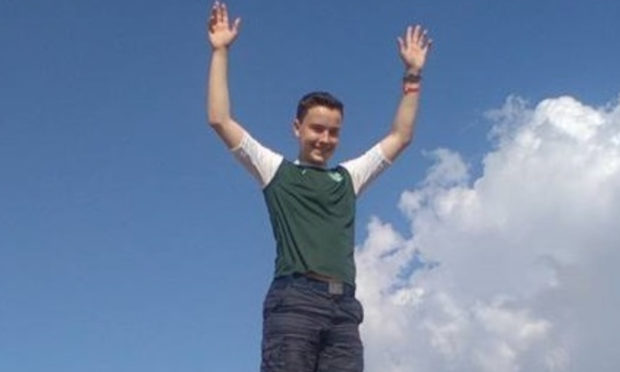 The father of a Dundee teenager who died after taking a cocktail of drugs at a party has warned school pupils not to experiment with illegal substances.
David Johnston, 62, lost his 16-year-old son Daniel in March last year after the youngster consumed a mixture of legal highs, cannabis and magic mushrooms.
The High School of Dundee pupil tragically took his own life later at Kingskettle near Ladybank, in Fife after experiencing acute psychosis.
In an emotional presentation to 300 Form 4,5 and 6 pupils of the school at Abertay University, Mr Johnston spoke of his ongoing heartache over the death of his "popular, gregarious, handsome, and smart" son.
He said: "How many times does it take for drugs to kill you? Is it 100, 1,000 or 10,000?
"The answer is once. It's safer just not to take them.
"There's a huge, huge, hole in my life and I will never recover. I look the same on the outside but I'm cracked and broken on the inside.
"I just hope that no other person, parent or friend has to feel the same way I do."
Speaking afterwards, he added: "If Daniel's story stops any one of these children being in a position where they feel they are going to take their own life or take drugs then it's worth me sharing it."
Youngsters at the school had approached local police about staging an event after Daniel's death and a perceived recent increase in substance misuse by their peers.
It comes amid a spike in drug-related deaths across the city, which is now one of the worst for fatalities in all of Europe.
51 people passed away in 2017, up from 36 the previous year. The latest statistics for 2018 are expected to be published in a matter of weeks.
Others speaking at the lecture included Sheriff Alastair Carmichael, who shared his expertise on the impact a drug conviction can have on career prospects, as well as recovering addicts who now volunteer with the charity Addaction Scotland.
The talk also saw representatives from the NHS, St Andrews University and Gowrie Care discuss the impact of substance misuse.
17-year-old Form 6 pupil Sid Sripada, 17 said: "I think it was very effective.
"It was quite heavy hitting, definitely. It was much fresher approach than what we've had in the past, just hearing it in a school lesson.
"To hear different people come up and share their experiences was a lot more powerful."
Anna Hudson, 18, added: "If we were going to do anything to raise awareness, this is the right thing to do. It has been an amazing event."
Maryfield community police officer Lydia Thatcher, who helped organised the 90-minute series of talks, said: "It's education and informed choices that will avoid people making the wrong decisions and becoming involved in something that will ultimately will take lives and ruined lives.
"It's something that should be rolled out to all people of this age and above."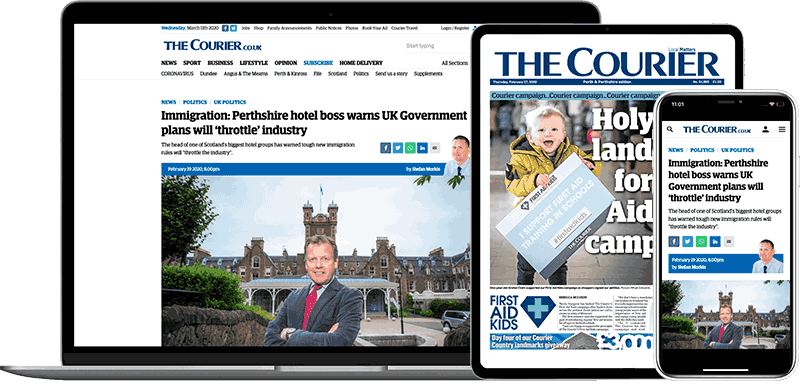 Help support quality local journalism … become a digital subscriber to The Courier
For as little as £5.99 a month you can access all of our content, including Premium articles.
Subscribe