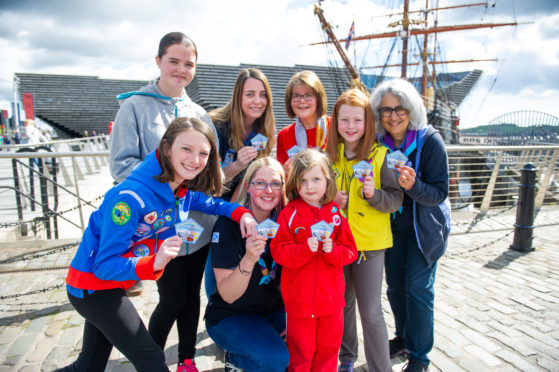 V&A management and staff will seek to impress judges from a prestigious competition when they visit Dundee on Tuesday.
The waterfront design museum is one of five nominees in the running to be named Museum of the Year 2019.
A part of its work to impress the judges, the V&A will demonstrate how it has influenced the city's communities.
A V&A Dundee spokesperson said: "We're delighted to be nominated for Art Fund Museum of the Year 2019 and look forward to welcoming the judges to V&A Dundee.
"It's a great honour to be shortlisted so soon after opening, and we'll be showing the judges a range of our exciting museum activities, the permanent Scottish Design Galleries and our current major exhibition, Videogames: Design/Play/Disrupt."
One of the examples of community engagement to be put before the panel will be a souvenir badge designed by the local Girl Guides, depicting the V&A and the RRS Discovery.
Laura Morrison, a Brownies leader, said: "We had an old county badge that had a picture of the Discovery on it. It's a souvenir badge for our area.
"One of the volunteers who runs our local depot in Dundee had taken a picture of the V&A when it was built, with the Discovery also in the picture.
"We thought it would good to update our badge, so we had a new badge made, based on this photograph.
"The V&A were interested in getting some to show them off. We're hoping there might  be a possibility for them to be sold in the V&A gift shop, but we'll see.
"If it happens, it will be great.
"The kids were so excited that people were taking an interest."
Other nominees in the Art Fund Museum of the Year competition are HMS Caroline in Belfast, Nottingham Contemporary, Pitt Rivers Museum in Oxford and St Fagan's National Museum of History near Cardiff.
The winner will receive a £100,000 prize with the four runners-up each getting £10,000.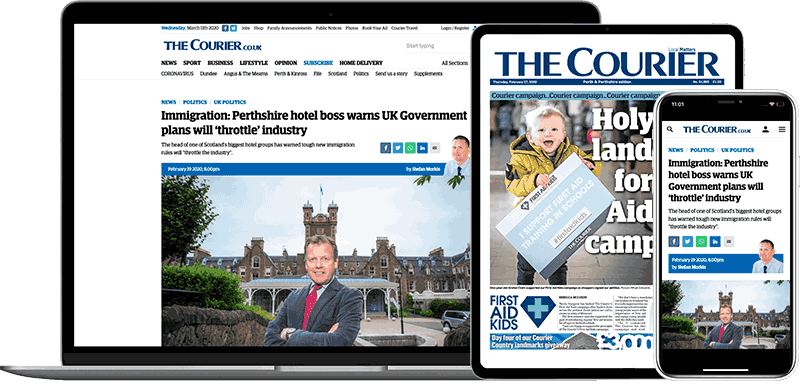 Help support quality local journalism … become a digital subscriber to The Courier
For as little as £5.99 a month you can access all of our content, including Premium articles.
Subscribe