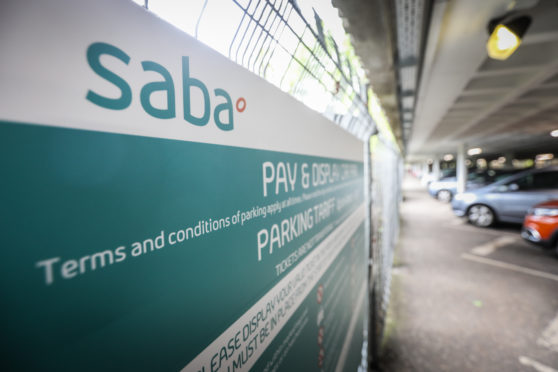 A Forfar man who suffered a heart attack is fighting a parking ticket demanding £80 from him for using a Dundee hospital car park.
Stephen Millar, 53, was taken to Ninewells Hospital during the night of May 17 suffering from a cardiac arrest.
He was taken in an ambulance but his wife Sandra followed in the couple's car and parked it in the hospital's car park.
She put a ticket in the car and rushed inside to see how her husband was doing and did not manage to get out in time to renew the ticket before the time limit on the ticket ran out.
Then having recovered Mr Millar was shocked to be receive a letter demanding a £60 parking charge and a further £20 administration fee from SABA who run the car park two weeks ago.
Mr Millar, of Graham Crescent, said: "My wife was really worried obviously and she stayed overnight in the hospital.
"We didn't just park the car there to go shopping. We didn't want to be there and I think there should be some sort of compassion in cases like this.
"I have spoken to Ninewells but they didn't want to know and said that SABA is a private company and that there is nothing they can do about it.
"I will continue to fight this. If they think I am just going to give in then they have got the wrong person.
"I have spoken to the MSP Bill Bowman about this and he has asked me to keep him informed of what happens."
This is the latest parking ticket row to engulf SABA in recent weeks and patients parking at Ninewells Hospital.
Kevin Coull rushed to the hospital as his heavily pregnant partner, Lisa Jamieson, had high blood pressure on Monday, June 24.
He did not realise that he had parked in a staff only car park and as he did not have a permit SABA sent him a £130 parking ticket.
He has also vowed to fight the fine and has said that he will not pay it.
A spokesman for SABA said: "As ever we'd encourage your reader to get in touch with us directly or follow our appeals process so that we can discuss their case with them directly.
"In the meantime – we wish Mr Millar a speedy recovery."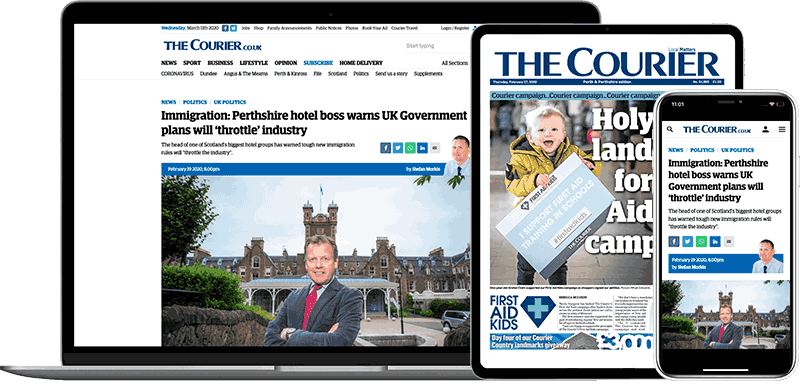 Help support quality local journalism … become a digital subscriber to The Courier
For as little as £5.99 a month you can access all of our content, including Premium articles.
Subscribe