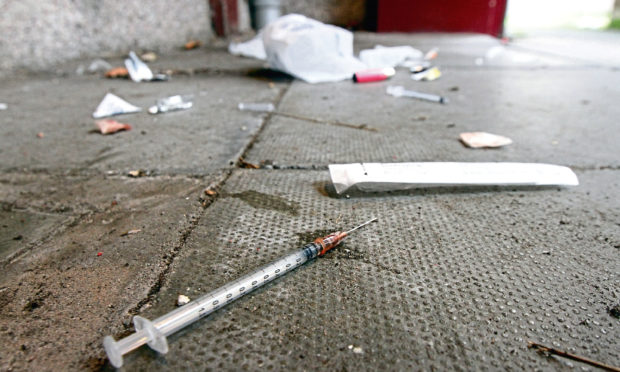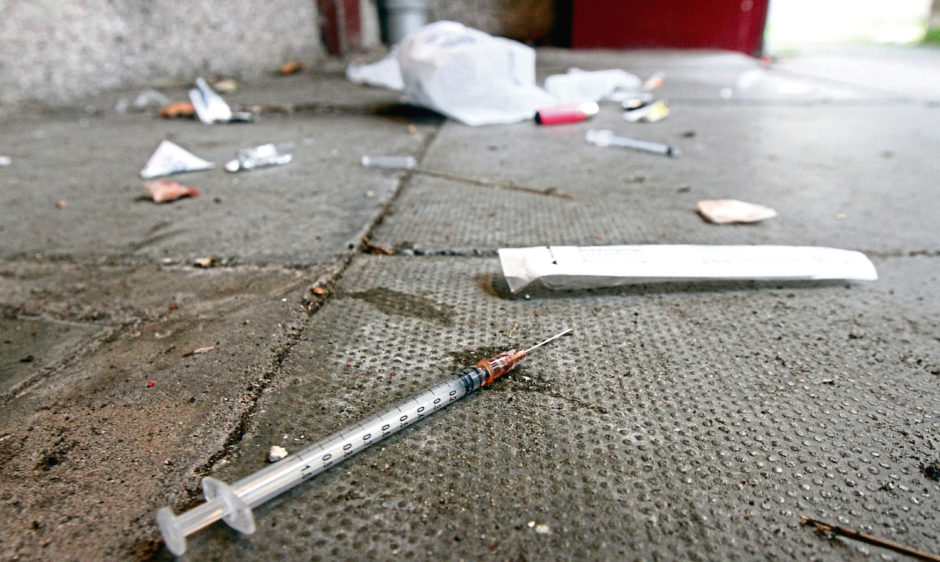 Dundee woke to summer sunshine on Tuesday morning.
As I sauntered through the city centre on my way to The Courier's headquarters I passed a not uncommon sight, even on the most bucolic of days.
Three men, all looking, as William Burroughs described them, like ghosts in daylight, ducked up into New Inn Close, the small wind that leads to the Arctic Bar.
One of them rolled up his trouser leg to access the package hidden there.
It may just be possible there was some innocent explanation for the ensuing transaction but to believe that is to be wilfully naive to the point of ridiculousness.
This was just another summer's day drug deal in Dundee. Business starts early.
It is not an uncommon sight to see addicts making deals in broad daylight in the centre of Dundee or, I suspect, other Scottish cities. Everyone can see it and, mostly, we choose not to.
An hour later, new statistics on the number of drug deaths in Scotland were released. They showed nearly 1,200 drug-related deaths were recorded across Scotland in the space of those 12 months.
It is a rate of attrition that should terrify.
There were 218.3 deaths for every million people in the country. By comparison the number of gun-related deaths per million people in the US in 2017 was 120.
In other words, drugs in Scotland are better at killing than guns in the US are.
Drugs are, in order, a health problem, a social problem and a criminal problem.
There is no single solution available to the crisis on Scotland's streets.
Callum Steele from the Scottish Police Federation said more police would allow officers to track down the dealers.
With the best will in the world, it's hard to see prohibition suddenly becoming the answer after more than half a century of failure.
Dundee West MSP Joe FitzPatrick, the public health minister, suggested safe consumption rooms could save lives and attacked the Westminster Government for not allowing the Scottish Government to introduce them.
He may have a point but safe consumption rooms are, at best, just one way in which the devastation caused by drugs could be lessened. They are not a panacea in themselves.
The Courier has been banging the drum about the dangers of drugs and how ubiquitous they have become in our communities for at least a decade.
A few years ago I staked out a house in Charleston where drugs were being dealt straight out of the living room window.
Drugs were a deadly issue then and largely ignored.
It's always worth checking back on the White Paper – the blueprint for an independent Scotland – to see what action would have been taken to address one of Scotland's great social ills once free of the shackles of Westminster.
The SNP's only answer in 2014 was to promise a more "coherent" drugs strategy post-independence.
Now the problem is even starker and more dangerous and there is little sign of any coherent drugs strategy at Holyrood or Westminster.
We are seeing the easy availability of cheap pills, knock-off Valium that can be fatal taken by itself, never mind in conjunction with other substances like heroin.
In Dundee the drugs commission will report back next month to offer its insights into how the city can tackle the rising death toll.
Scotland, and the UK, must attack the drugs crisis from all possible angles.
Is enough treatment available? Can users get help when they need it? If people are put on methadone, what support are they given to ensure they are not topping up with street drugs and to start reducing their prescription?
More widely, we need to find ways to divert people from the path that leads to drugs, from the hopelessness of lives that see a fix as a route out of today's miseries, even if it means they risk never seeing tomorrow.
The boy brings milkshakes to the yard
Nigel Farage is to visit Dundee in September as part of the curiously-funded Brexit Party's nationwide tour.
It is the only Scottish date and is being advertised with a picture of Mr Farage, a man so oily he makes JR Ewing look like the poster boy for wind farms, as if he is some sort of rock star, rather than a grimy political huckster.
The Caird Hall event is scheduled to last for one whole hour, during which time the party wants the people of Scotland – all of us! – to tell them how to spend the plucked-out-of-the-air figure of £200 billion it says can be splurged on transport and digital infrastructure.
Milkshake sales will soar for Mr Farage's visit. But wouldn't it be funnier if he turned up and simply nobody came?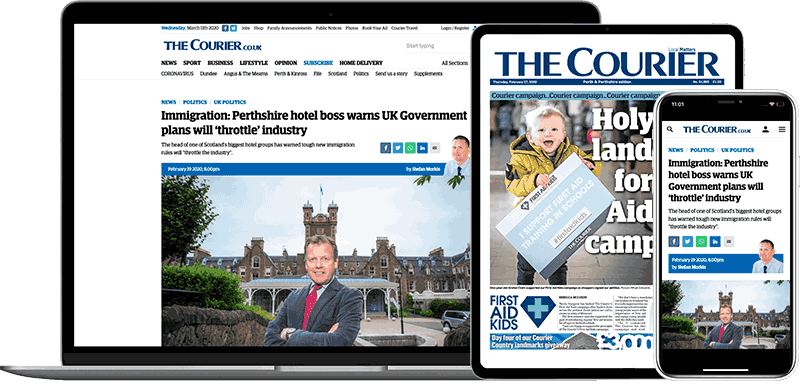 Help support quality local journalism … become a digital subscriber to The Courier
For as little as £5.99 a month you can access all of our content, including Premium articles.
Subscribe