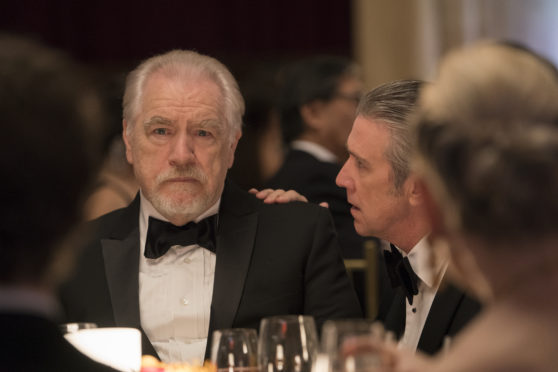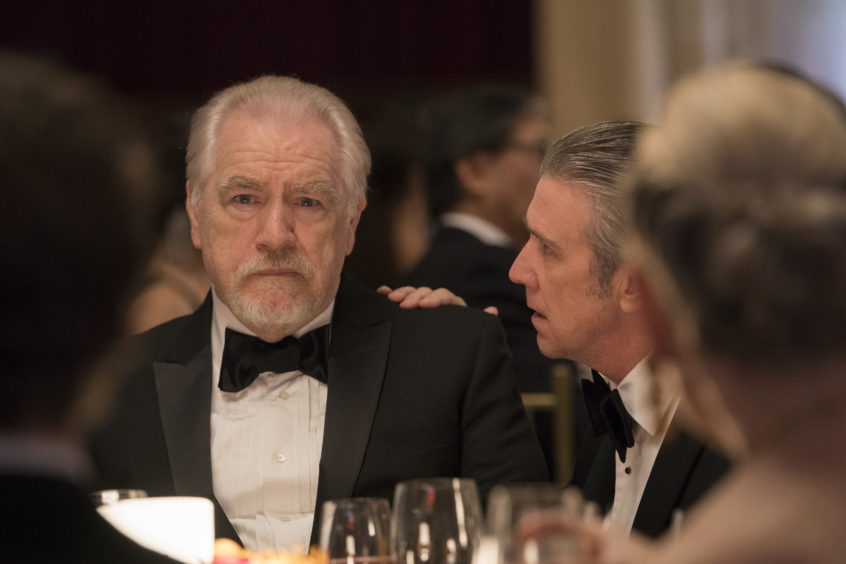 He's the Dundee-born actor who first brought Hannibal Lecter to life and is currently starring as a tyrannical media mogul.
But an internet clip of Brian Cox has shown a softer side to the actor – and won thousands of fans online.
Cox, who performed with the Royal Shakespeare Company and made his Stratford debut in Titus Andronicus, one of Shakespeare's bloodiest plays, is seen trying to teach a 30-month-old child Hamlet's famous "to be or not to be" soliloquy.
Blessing your timeline this morning with Brian Cox teaching Hamlet's Soliloquy to 30 month year old Theo. pic.twitter.com/eOW9NhApAD

— afterglow (@afterglow2046) September 16, 2019
The clip has been shared tens of thousands of times online, even if the youngster – named only as Theo – seems less than convinced by Hamlet's deliberations.
His response to "To be or not to be, that is the question" is a simple "yeah, it is".
The video was first uploaded  a decade ago but went viral this week.
Cox is currently enjoying one of his most high-profile roles, starring as the media tycoon Logan Roy in the hit series Succession.
He has enjoyed a decades-long career on stage and screen playing everything from Broughty Ferry cheeseburger magnate Bob Servant to the cannibal Hannibal Lecter in Michael Mann's highly-regarded thriller Manhunter.
The final two episodes of Sucession will see his character return to his, and the actor's, hometown of Dundee.
Episode seven will air on Sky Atlantic on Monday with the final episode screened the following week.
The trailer for Monday's episode shows a brief glimpse of a housing estate in what is thought to be Dundee. Scenes for the final episodes have also been filmed in V&A Dundee.
Other Scottish locations, including Gleneagles, Auchterarder and Ayr, were also used.
Scottish-based crew were used for the shoot.
The production was supported by Screen Scotland's Production Growth Fund.
Succession executive producer Scott Ferguson said: "Shooting in Scotland presented us with a truly unique and exciting opportunity for Succession, not only visually with amazing locations and a fantastic creative and technical crew, but also in terms of storytelling, with episode eight set in Scotland.
"The cast and crew had a fantastic time, and of course, there was something very special indeed about bringing Brian back to his – and Logan's – hometown, Dundee."
Brodie Pringle, head of screen commission at Screen Scotland said: "It is incredibly important for Scotland to forge relationships with international studios like HBO and Succession has provided a unique opportunity to do this on a project featuring one of Scotland's most established actors, Brian Cox.
"This production has not only provided vital training opportunities for new entrants to the industry in Scotland but also the first on-screen cameo of V&A Dundee, a new location with a very exciting future ahead."