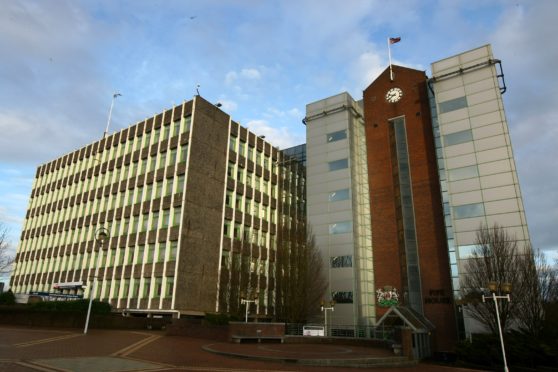 A Fife social worker placed around a dozen people – at least three of them children – at risk of significant harm by failing to carry out home visits on convicted criminals over a two-year period.
Rory Matthews has been struck off by the Scottish Social Services Council (SSSC) after failures were identified across almost half of his caseload.
Matthews, who has since retired from the service in Glenrothes, had been responsible for risk assessment and supervision of high-risk offenders subjected to community payback orders.
A fitness to practice panel ruled there had been the "potential for significant harm" in at least 12 cases which had come to light between September 2013 and June 22 2015, especially so in three in which child protection issues were a factor.
In one, covering a period between May 28 2014 and February 3 2015, Matthews did not carry out home visits to a man subject to a community payback order and thus failed to establish he was having unsupervised contact with his four-year-old son.
Matthews also failed to carry out a home visit on a client who breached a three-year community payback order by being in contact with a child under the age of 17.
The client, who should have been visited immediately as required by national standards, had also been placed on a 10-year sexual offences prevention order through the courts.
Matthew claimed the social work service had descended into a poor working environment, with staff overloaded by cases involving "chaotic" service users and a lack of management support.
However, the SSSC panel has now ruled he should be removed from the register in order to maintain public confidence in the profession.
"The panel accepted that such failings reflect badly on the profession and seriously undermined the integrity of a profession whose primary role is to ensure safety and protection of vulnerable service users," it concluded.
"There are serious public protection and public interest issues given the range and extent of your failings."
In its judgement, it said Matthews had been guilty of "serious deliberate and grossly negligent acts", a "significant abuse of trust", a persistent lack of insight into the seriousness of his action and a "serious departure from professional standards".
Another charge alleged he had failed to tell Fife's children and families team that another client's partner, who had previously fled their home and gone to England as a result of the man's domestic violence towards her, had attended an appointment with him in October 2014.
Matthews recorded the risk intensity level of a client – who was again subject to a community payback order – as "medium" on a computer system, despite the client previously being assessed as "high risk", and failed to ensure weekly contact which would have been required for a high risk case.
Matthews' former manager described him as "intelligent, experienced and well educated" and said she had no concerns about his ability to do the work, but she felt he demonstrated an attitude of "knowing better".