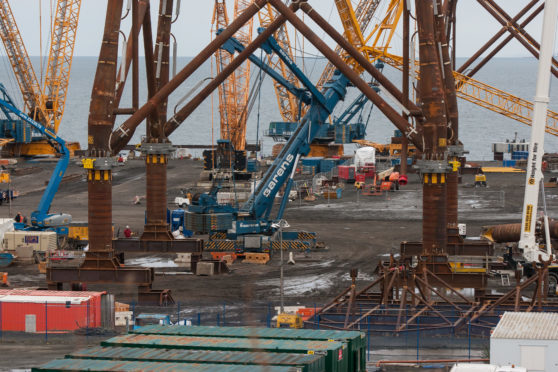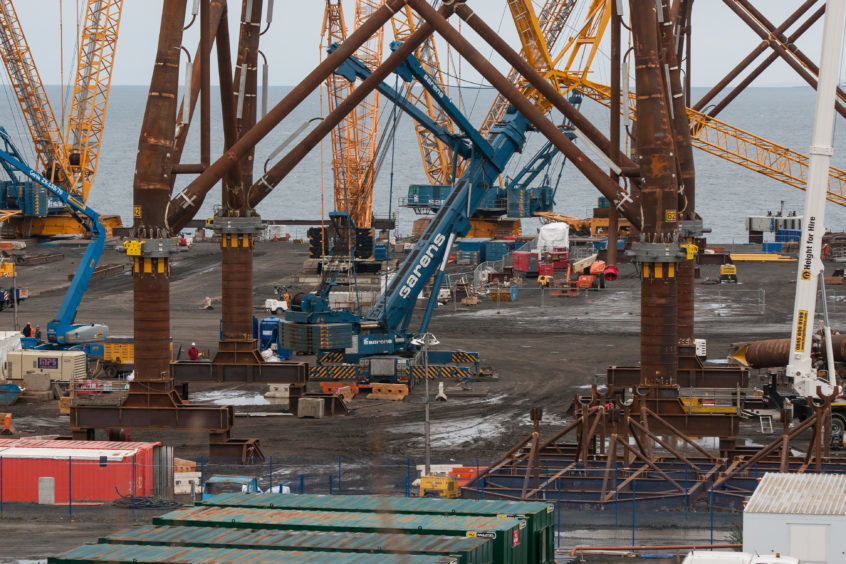 BiFab workers in Fife are waiting anxiously for news of a lifeline contract which would secure their jobs just before Christmas.
Earlier this year it was claimed BiFab, which has yards in Burntisland, Methil and Arnish, had secured work on jacket foundations for EDF Renewables' Neart Na Gaoithe (NnG) offshore wind farm in the outer Firth of Forth.
Three months on, the Unite trade union said its members were still waiting for official news on the multimillion-pound deal and there were fears the work could be awarded to yards outside Scotland.
Unite regional industrial officer Bob MacGregor said: "We're still going to push them to give us that contract because obviously jobs are at risk.
"It's certainly not happened yet and is disappointing because that project could bring thousands of jobs to Scotland, but it's never come to fruition.
"There is a lot of work that would secure sites for years to come, but EDF haven't given any commitment to give any of that work to Scotland.
"It's a very anxious time because it's getting near Christmas. They've basically served notices on all the workers in Arnish and they are likely to be made redundant in the next four to six weeks."
While the future of the 80-strong workforce on the west coast remains uncertain, Mr MacGregor said he would be meeting BiFab's Canadian owner DF Barnes at the end of the month when he expects to be updated on the NnG project and its implications for workers at the Methil and Burntisland yards.
"We've got some small piles of work at the moment, but if we don't get this contract we're hoping to get for the NnG wind turbine project then all their jobs will go," he said.
"We've got a couple of hundred workers waiting for this news which they are hoping will secure their jobs."
The GMB union said there was optimism that jobs would be safeguarded at the Fife yards.
GMB Scotland secretary Gary Smith said: "The workers at BiFab have demonstrated that they are a first class workforce. The yard does need investment, but we're very optimistic that the yard has a future.
"We remain optimistic that BiFab will secure contracts quite soon."
A spokeswoman for EDF Renewables said the company could not comment while commercially sensitive talks were ongoing.
DF Barnes has been contacted for comment and has yet to respond.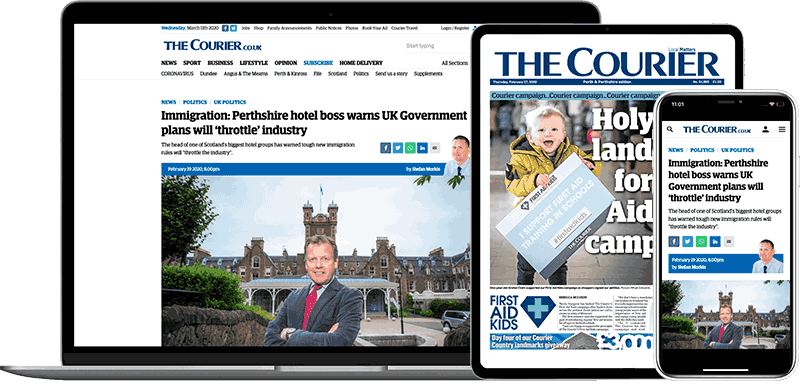 Help support quality local journalism … become a digital subscriber to The Courier
For as little as £5.99 a month you can access all of our content, including Premium articles.
Subscribe