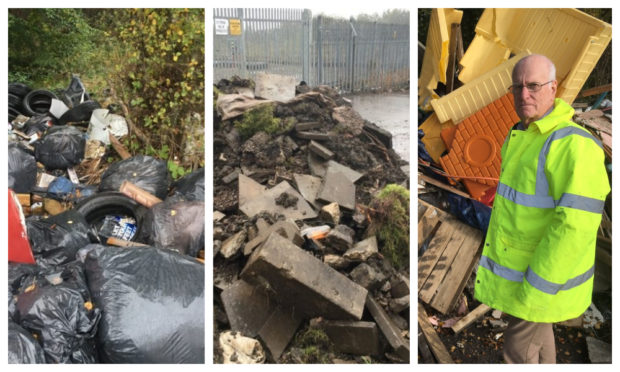 Illegal dumpers are to face tough action as fly-tipping continues to blight a country road, thought to be the worst in Fife for rubbish.
Commercial and domestic waste of all kinds, including builders rubble, fridges, a three-piece suite and garden rubbish, in some cases piled eight feet high, has been discarded by fly-tippers in laybys and grass verges along Heatherywood Road, close to Thornton.
The latest problem at Heatherywood is just one of a number of instances of fly-tipping reported across the region in the last week as the scourge of illegal dumping continues across Fife.
The road has long been a fly-tipping black spot and it is thought people are travelling from outwith the area to dump their rubbish, but Glenrothes SNP councillor Ross Vettraino, Fife Council's Environment and Protective Services Committee convener, says the illegal waste on the road is the worst he has ever seen it and he wants to catch the culprits.
"Heatherywood is a real mess, which, I fear, will only get worse," said Mr Vettraino.
"Someone had paid a contractor to dispose of their waste, but instead of disposing of it legally, as paid to do, the contractors chose to deface the environment instead.
"The option of CCTV has been discussed before but nothing ever happened, now it is clear we need it installed in the area if we are to catch those turning this road into a dumping ground."
But Mr Vettraino warned that without evidence or catching culprits in the act, prosecuting those responsible is difficult.
The Courier revealed in September that fly-tipping cases dealt with by Fife Council reached a six-year high in 2018, with 5,409 reports of illegal dumping made to the local authority.
However, just 140 – around 2% – ended with the culprits facing punishment.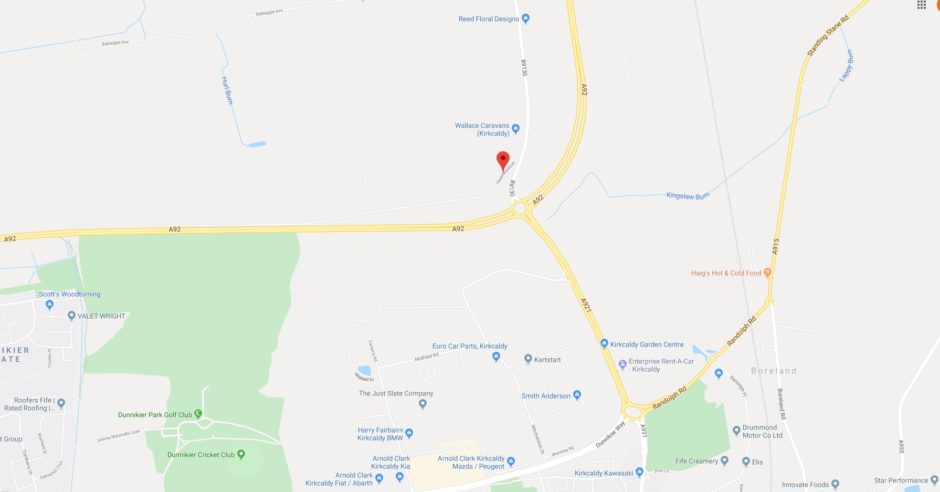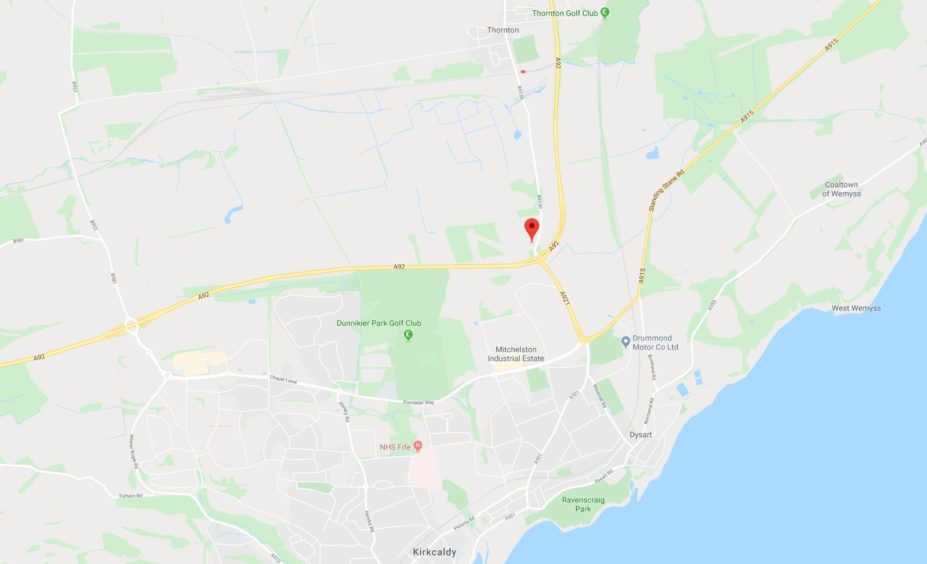 Mr Vettraino said the onus for the clean up should not fall solely on the council.
"For the council simply to clear up the mess is not the answer," he said.
"My experience has shown it simply encourages the environmental vandals, who are illegally dumping their waste in public places, to continue to do so in the knowledge that someone, they don't care who, will clear it away.
"The access road to Heatherywood has several owners and it is my firm belief that each of them has a responsibility to do what they can to prevent illegal dumping.
"Therefore, I am reluctant for the cost of clearing the mess to be met by the council tax payers in Fife."
Mr Vetttraino said he will now write to each of the land owners, threatening to make public any of those who refuse to take their responsibility seriously.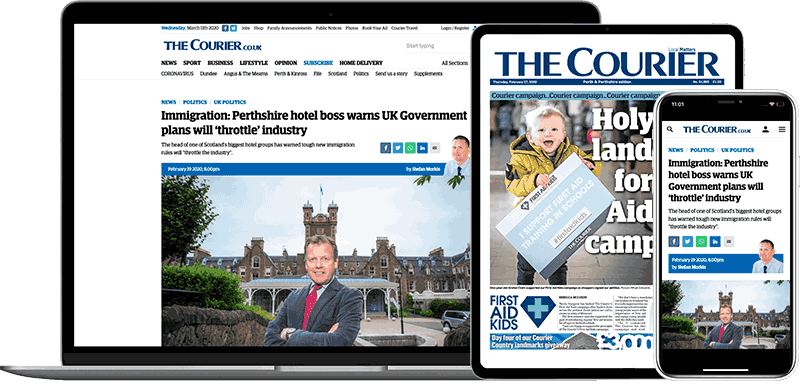 Help support quality local journalism … become a digital subscriber to The Courier
For as little as £5.99 a month you can access all of our content, including Premium articles.
Subscribe