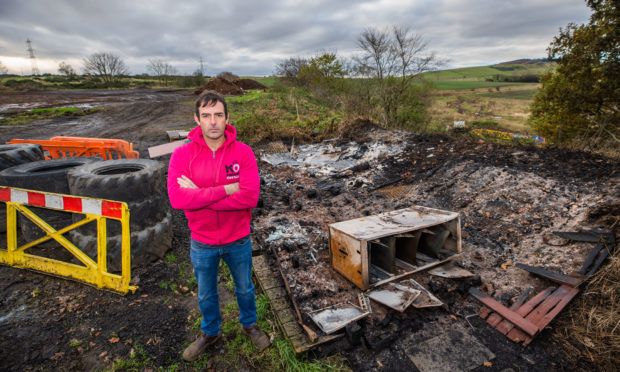 A Fife charity helping keep young people out of trouble has suffered thousands of pounds worth of damage after being targeted by fireraisers.
Two huts and items including tools, tables, chairs and a portable toilet were destroyed in a blaze at Kingdom Off Road Motorcycle Club's track near Ballingry in the early hours of Monday.
The group helps reduce illegal and anti-social use of off road motorcycles by providing a circuit where young people can ride their vehicles safely, and works with youths from disadvantaged areas.
The organisation was in the process of setting up a workshop space where youngsters and parents could renovate their bikes.
Project manager David Paton said the plans might have to be put on hold as a result of the vandalism, which he described as "mindless".
He said: "We recently obtained a large workshop space, which we were renovating and making good to go.
"A lot of any capital surplus that we did have was going to be ploughed into that but the damage caused is going to be to the tune of £3,000.
"We can't understand why anybody would go out of their way to do this because we're out in the countryside.
"We're dismayed because it's a project doing such good for a variety of different people and has been under attack by some mindless people.
"This will have a financial impact on us. We're going to have to replace a lot of the items that were destroyed."
Mr Paton said he was considering launching a crowdfunding appeal to help repair the damage and urged any individuals or businesses in the community who were willing to help to contact the club via its Facebook page.
"If there are any sympathetic members of the public or businesses who would be able to help, then we would certainly be keen to hear from them."
He added: "We get referrals from police, education and social work, where young people are having difficult times or are maybe on the wrong side of the law, and we give them somewhere to focus their energy.
"We also have a mainstream membership for kids. We know that people buy kids motorbike. They can spend £700 on a motorbike, then it gets taken to a local park and confiscated.
"Our main aim is to make our communities safer by providing a safe, controlled environment for people to use off road motorcycles."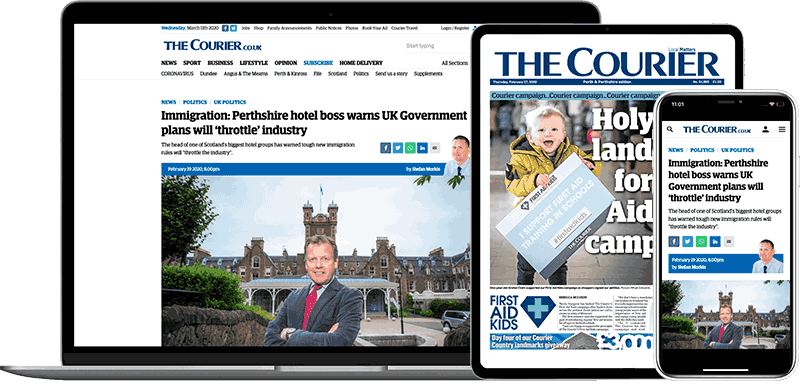 Help support quality local journalism … become a digital subscriber to The Courier
For as little as £5.99 a month you can access all of our content, including Premium articles.
Subscribe