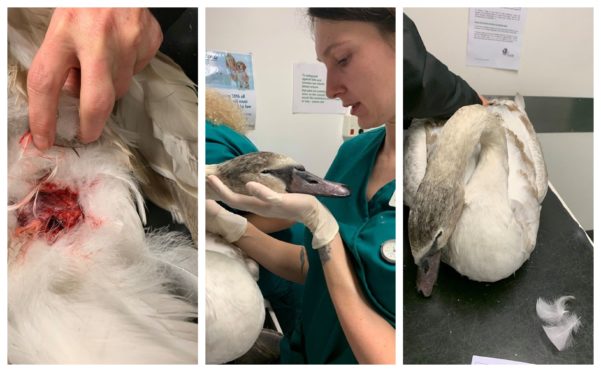 A swan was almost mauled to death by dogs in two separate incidents at a popular Fife park, it has emerged.
Dog wardens on routine patrols in Kirkcaldy's Beveridge Park witnessed the attacks on a cygnet near the boating pond on Thursday, prompting yet another warning to pet owners to keep their pets on a lead or face prosecution.
The injured cygnet was rushed to St Clair Veterinary Group's surgery in Kirkcaldy for treatment and was subsequently taken into the care of the Scottish SPCA which is now caring for the animal at its National Wildlife Rescue Centre at Fishcross near Alloa.
It is expected to recover from its ordeal, but it is understood that both dog owners will be dealt with under the Control of Dogs (Scotland) Act 2010 and have been reported to the procurator fiscal.
The incidents come just days after The Courier highlighted concerns among volunteers at Pittencrieff Park in Dunfermline, where The Glen's beloved peacocks have been targeted by dogs allowed off their leashes in recent months.
Famous Fife peacocks 'frightened to go into park' after dog attacks
Following the Kirkcaldy incidents, SSPCA superintendent Sharon Comrie said: "The swan is now in the care of our National Wildlife Rescue Centre.
"There is a severe wound on its behind from the attack.
"Our vet has examined him and he will be on medication for the next week.
"Sadly, this is an all too common occurrence.
"Attacks such as this can have a devastating effect on wildlife.
"We say it time and again, dogs should be kept on a lead around wild animals.
"It is the owner's responsibility to ensure their pet is kept under control at all times.
"It is an offence for a dog to be out of control in a public place and is enforceable by the local authority."
The issue of dogs on leads around wildlife has been thrown into focus in recent months by the SSPCA, which reported a spate of attacks across Scotland over the summer.
A swan suffered serious injuries at Straiton Pond Nature Reserve in Midlothian, while another had to be put down after being bitten at Victoria Park in Glasgow.
Swans have also been known to attack and cause injuries to dogs, particularly if they are protecting their young, which animal experts say is another reason for pets to be kept under close control.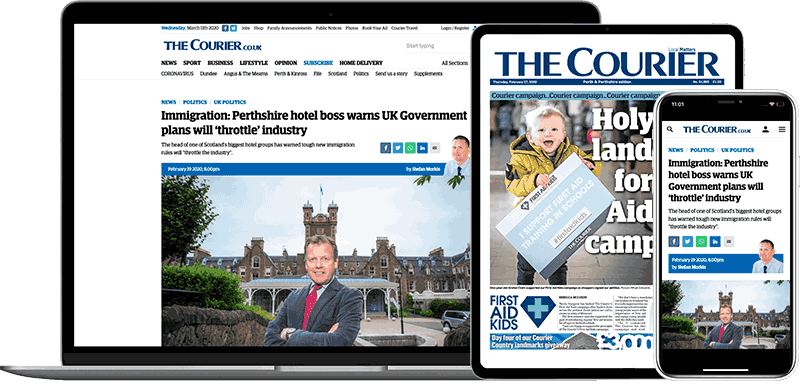 Help support quality local journalism … become a digital subscriber to The Courier
For as little as £5.99 a month you can access all of our content, including Premium articles.
Subscribe