VIDEO: Brazen vandal caught on CCTV pouring paint over cars in Kelty
A brazen vandal has been caught on camera pouring paint over cars in Kelty.
The thug was caught on CCTV as he targeted the vehicles parked in a driveway in Seafar Drive on Wednesday evening.
He struck at around 8.10pm, while owner Mike Jones was at home.
Video of the painting incident is above this article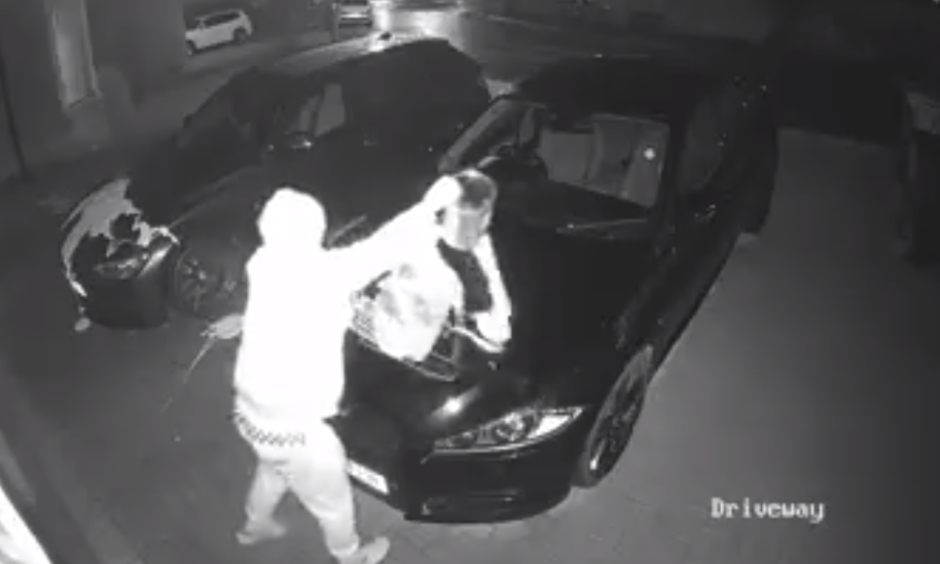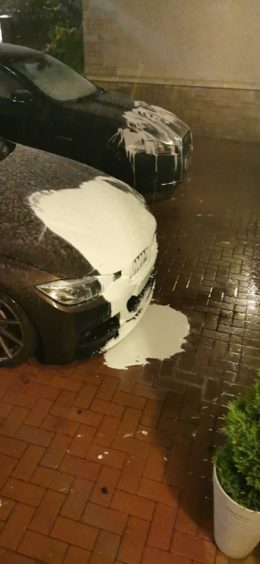 Mr Jones, 26, has estimated the cost of repairing the damage will run into thousands of pounds.
He has appealed for anyone with information about the hooded figure in the footage to contact Police Scotland on 101.
"We were in the house, in the back just having dinner, and didn't see or hear anything." he said.
"It was about 10 o'clock when I was going to get ready for bed that I glanced outside.
"I noticed white stuff on the cars and thought it was snow.
"That was a good two hours after it happened."
By the time Mr Jones, who works in Edinburgh as a computer games designer, had noticed the paint it had started to dry.
He has managed to get some of the paint washed off but said the vehicles would have to be dismantled because the paint had seeped into cracks.
"It's already cost about £500 or £600, and then I'm going to have to pay the body shop," he added.
A Police Scotland spokesperson said: "We were called around 10.40pm on Wednesday, 11 March, to a report of two cars being vandalised in the Seafar Drive area of Kelty.
"Enquiries are ongoing. Anyone with information that might help with our enquiries is asked to contact Police Scotland on 101, quoting incident 3869 of 11 March."