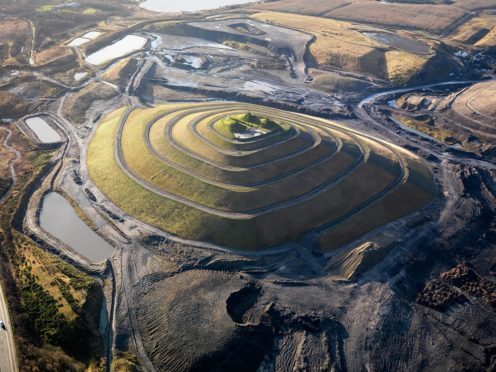 A massive former opencast mine in Fife could soon be turned into a major tourism and leisure attraction.
St Ninians, off the M90 motorway near Dunfermline, had been earmarked for what would have been Scotland's biggest art initiative, the Scottish Earth Project, conceived by renowned American architect Charles Jencks.
That plan was sunk in 2013 as Scottish Coal went into administration but Fife Council reached agreement with new operator Hargreaves to licence the extraction of the remaining coal and complete land restoration, albeit not to the original ambitious design.
The Courier has learned the site's huge potential could be unlocked after it was finally put on the market this week.
The 930-acre site next to Loch Fitty, roughly the size of more than 700 football pitches, is being billed as an exciting opportunity to purchase a large landholding suitable for a mixed tourism and recreation use, with excellent links to the rest of the country.
The price tag is only being disclosed to serious potential buyers but Philip Rayson, Hargreaves Land senior planning and development manager, sees a promising future for the Kelty venue.
He said: "This is something we have been working towards for a long time and the transformation of the site will continue to be a long term project.
"This really is an incredible opportunity to develop a unique and stunning landscape and create a vibrant future for this site.
"The site includes two water bodies suitable for a range of leisure uses, and Loch Fitty has previously been operated as an international-standard trout fishery."
Landforms designed by Jencks, co-founder of the Maggie's Cancer Care centres, can be seen by motorists travelling on the M90 close to junction 4 and the land for sale predominantly comprises woodland and small areas of hard-standing.
Vehicle access is provided via a network of tracks and towards the centre of the site are water bodies leading towards the two landscaped hills which form part of Jencks' land art project originally commissioned by the previous owners of the site.
Ryden and Davidson and Robertson have jointly been appointed to market the site.
Niall Milner, director of Davidson and Robertson Rural, said: "It truly is a rare opportunity for such a sizeable and well-connected leisure site to become available with a clear steer from the local authority on what development will be favourably considered."
Neil McAllister, a partner at Ryden, added: "The ease of accessibility to the majority of Central Scotland's population will hopefully allow the purchaser to take advantage of the site's development potential for leisure and tourism related uses."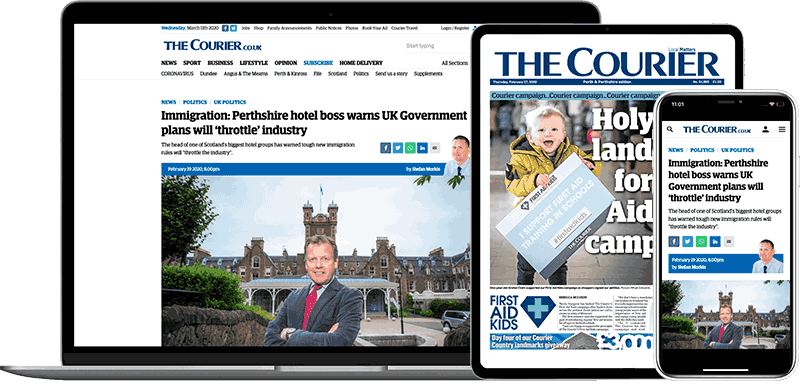 Help support quality local journalism … become a digital subscriber to The Courier
For as little as £5.99 a month you can access all of our content, including Premium articles.
Subscribe