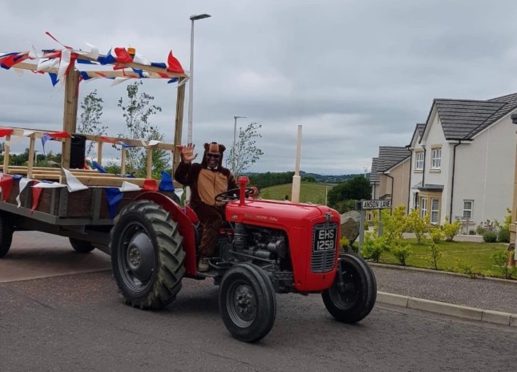 A prominent businessman said he meant no offence after being caught up in a "blackface" row in a Fife village.
Duncan Collier, who runs a local haulage, quarrying and recycling business, drove a vintage tractor through Crossgates, dressed as a brown bear, to hand out gala goodie bags to  youngsters.
His choice of attire raised eyebrows among some in the community, who felt the decision to don brown facepaint was ill-judged.
One local mother contacted The Courier claiming the costume had prompted her child to start asking some "very difficult questions".
"Mr Collier dressed up as a bear, I think, to entertain the crowds," she said.
"However, all he has done is cause offence.
"He 'blacked up' for the occasion, and I find it disrespectful, disgusting and goes against the current Black Lives Matter campaign."
A spokesperson for Mr Collier released a statement in response to the claims, urging anyone to speak with locals in Crossgates and visit the local teddy bear's picnic-themed community forest – to which Mr Collier has contributed – as a means of judging his character.
"Duncan Collier is a highly respected and liked local business man who is very well received in the community of Crossgates," the statement added.
"He has contributed generously over the years and assisted personally and financially to the local Gala, Woodland Trust and Events Committee as well as Crossgates Primrose Football club, Hill of Beath Football Club and Cowdenbeath Football Club.
"Mr Collier was dressed as a bear to go in line with the "Teddy Bear Picnic" area in the local community forest which Duncan helped to build.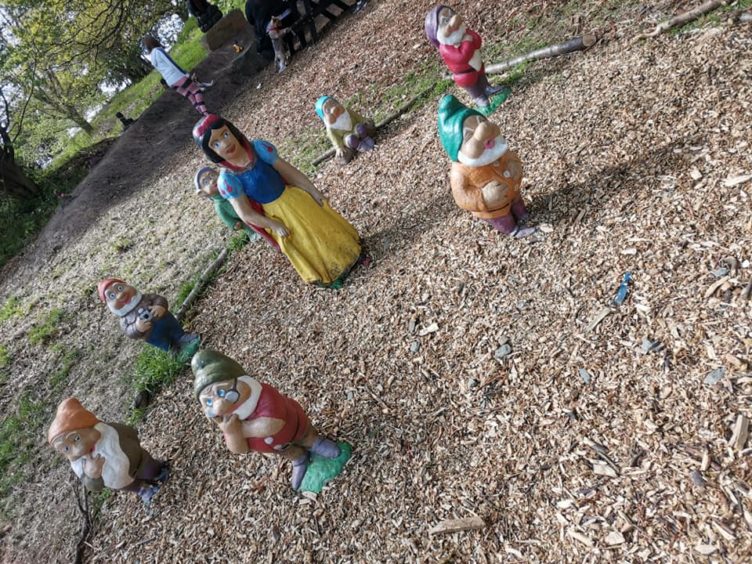 "The face paint was to blend in with the colour of the bear suit.
"The local community have dressed up as super heroes to entertain the kids under lockdown and he simply carried on with the theme while handing out Gala Bags to the local children in his vintage tractor.
"Duncan Collier is often involved in a contributory way in the Community Gala and Christmas light parade in Crossgates and did not intend to cause any offence to anyone.
"However, if this did cause offence to anyone, he offers his sincere apologies."