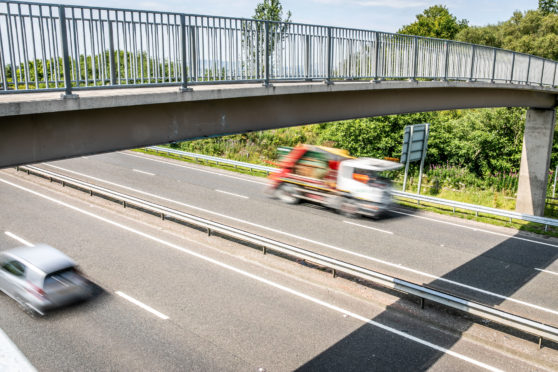 Engineers are assessing a footbridge over one of Fife's busiest roads after it was struck by a car transporter.
The bridge, which lies to the west of the Redhouse Roundabout on the outskirts of Kirkcaldy was struck at around 12pm.
The structure suffered minor damage, but several cars on the top deck of the HGV suffered catastrophic damage.
A blue Skoda was crushed between the front and rear of the trailer and the carriageway was strewn with debris.
Police Scotland confirmed the incident had been reported to them.
A spokesman for BEAR Scotland, which manages repairs on the trunk road, said:  "We were notified of a car on a vehicle transporter making contact with the underside of the footbridge early this afternoon.
"Our TRISS (Trunk Road Incident Support Service) attended and noted some minor damage. As a precaution we have an engineer on site currently carrying out a further assessment of the structure."
BCA Automotive, which owns the car transporter, did not respond to request for comment.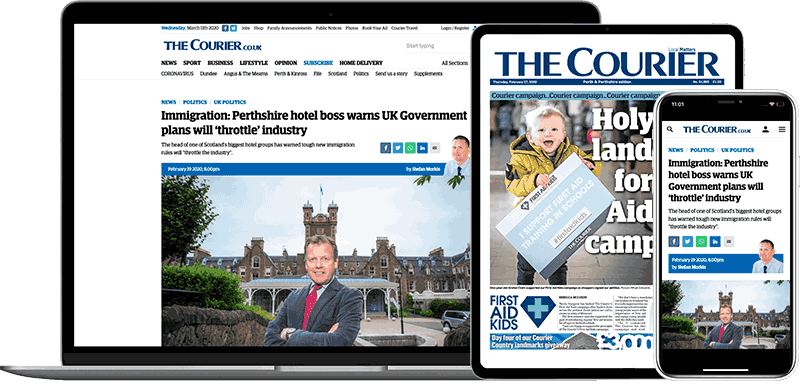 Help support quality local journalism … become a digital subscriber to The Courier
For as little as £5.99 a month you can access all of our content, including Premium articles.
Subscribe