VIDEO: Fife sculptor builds huge chapel in back garden in tribute to victims of coronavirus pandemic
By
Neil Henderson
August 6 2020, 1.00pm
Updated: August 10 2020, 11.58am
A Fife sculptor, famed for his large scale artworks made almost entirely out of recycled materials, has used the coronavirus pandemic to influence his latest creation.
Denis Carbonaro, has turned the summer house in his back garden into a chapel dedicated to those across the world who have died because of Covid-19.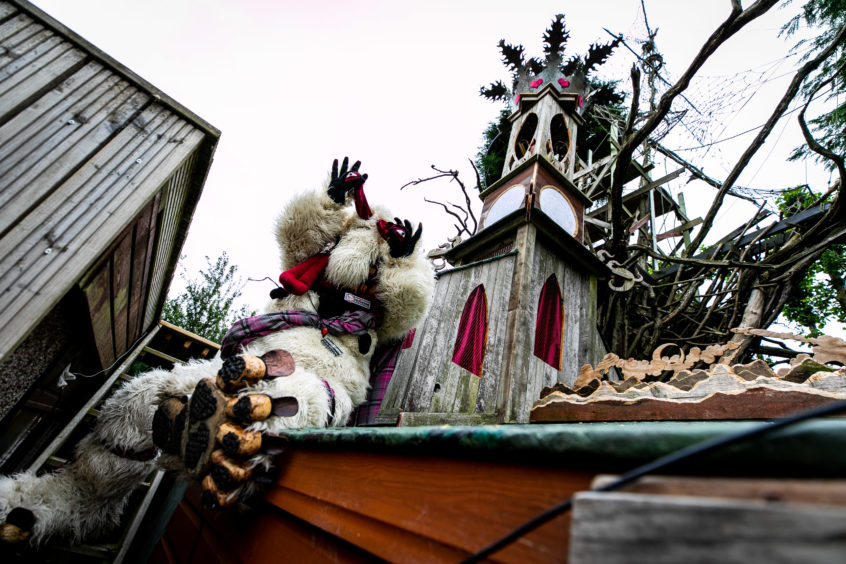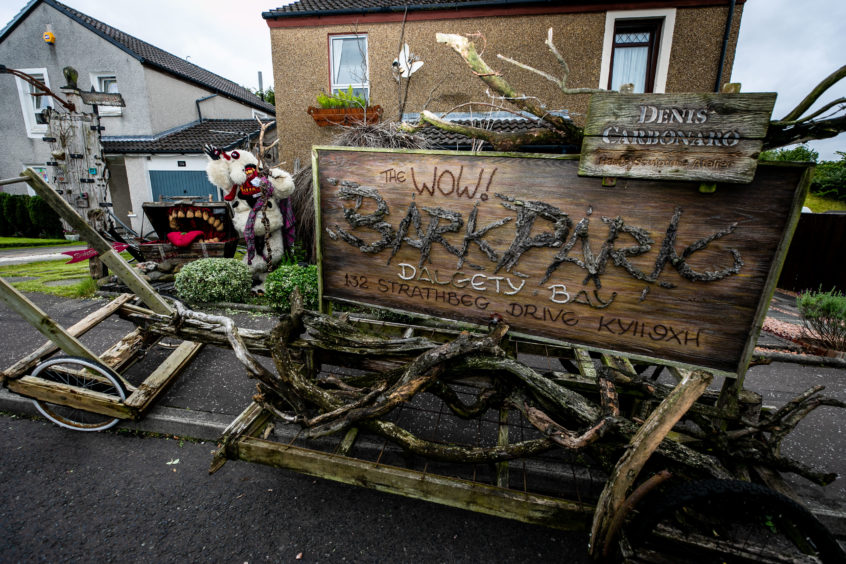 The newly finished creation at the sculptor's home in Dalgety Bay is the latest addition the his expanding Bark Park attraction.
The chapel sits alongside other works including a huge galleon ship and tarantula made from materials collected from local woodlands, as well as an eight foot tall mammoth which greets visitors at the front door to his home.
The 51-year-old, who has also wowed the public at Edinburgh Fringe with his Haggis The Yeti character said the cancellation of this year's festival was the trigger for his latest addition.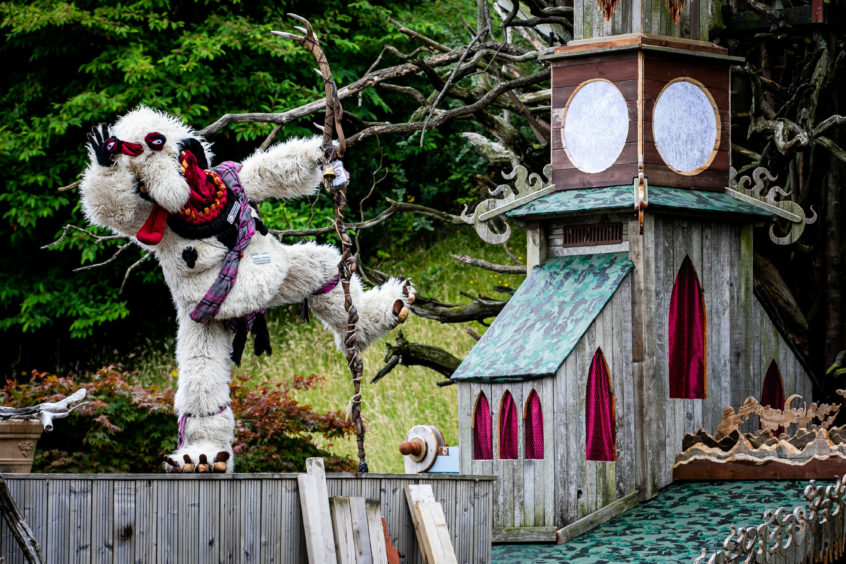 "I started building the chapel on the day the lockdown was announced, when I was fixing the roof to my summer house," he said.
"It's not a church dedicated to any particular religion, instead it's dedicated to science, progress and ultimately to finding a cure for the virus. People can make their own interpretation of it."
Ornate carvings and embellishments include a clock face replaced by a full moon that lights up at night, a bell tower with a wooden heart, a rocket and a metal crown.
Denis added: "The heart in the tower represents life while the rocket is about the exploration of space.
"In French, Spanish and Italian 'corona' means 'crown', so I included a crown with special metal leaves representing the Scottish thistle. It took 64 days to complete."
Denis' home regularly attracts car loads of people eager to catch a glimpse of his work, started just over five years ago.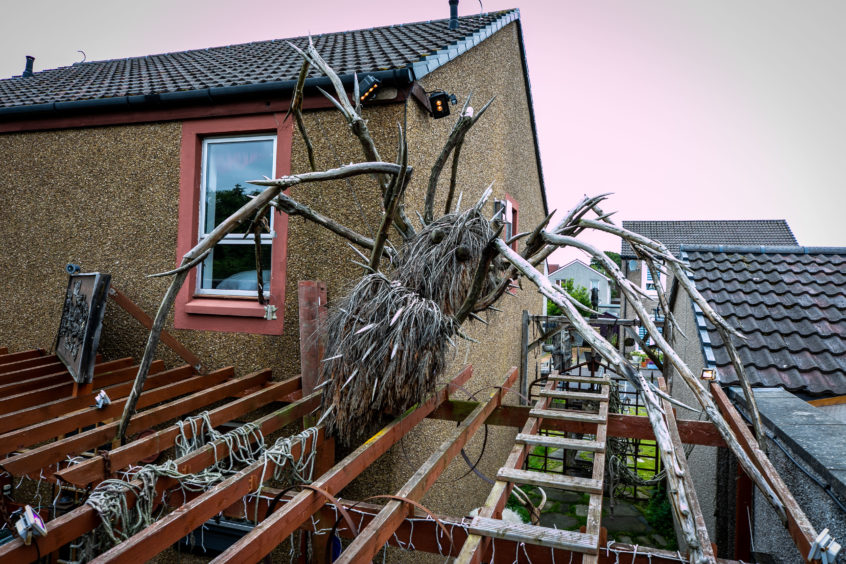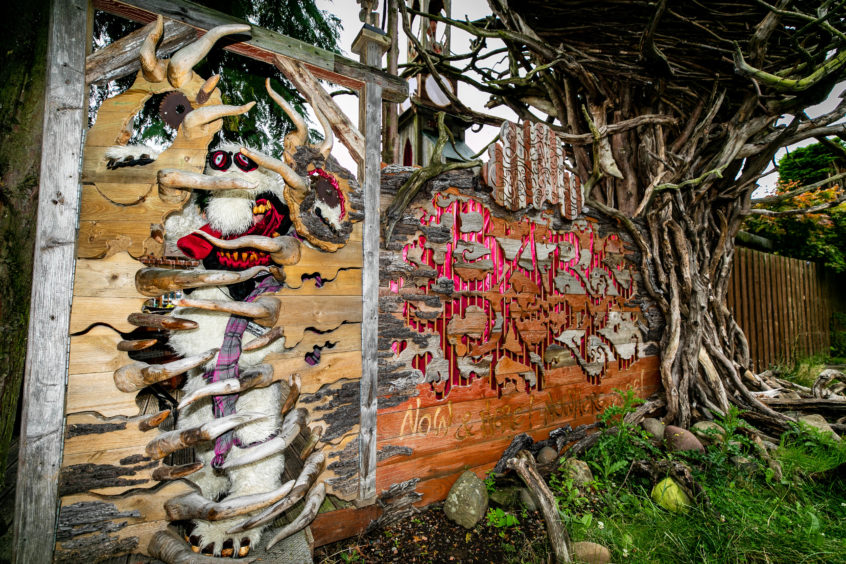 From his garage Denis is now working on his next batch of sculptures, one of which is still a closely guarded secret that he plans to unveil to the world next month.