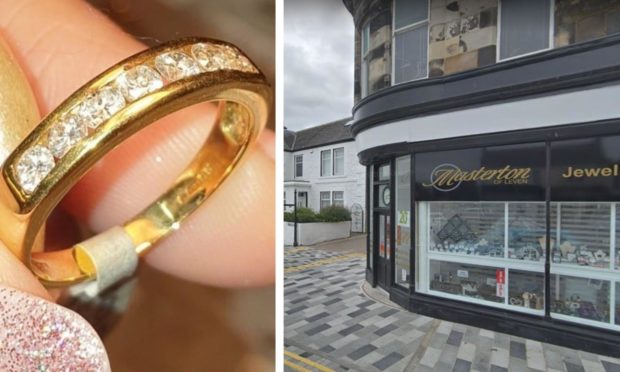 Police are hunting for a thief who duped the owners of a Fife jewellery shop before making off with a £4,000 diamond ring.
The suspect went into G Masterton Jewellers in Leven High Street shortly after 2pm on Tuesday, telling the proprietor he was looking for a birthday present for his girlfriend.
It is thought the man pocketed the ring while staff were bringing more items for him to view.
It was only after the man left that the team watched CCTV footage and saw what appeared to be the moment the 18ct gold, 0.7ct diamond eternity ring worth £4,000 vanished.
Owner Janaya Kabamba – who is the third generation to run the family business, which has been in Leven for around 100 years – said: "We are still shocked and horrified at being the target of such a theft."
She added the man entered the shop at 2.05pm on Tuesday, saying he wanted to buy a special birthday present for his girlfriend.
After looking at some pendants he said he wanted to buy something more expensive so asked to look at gold chains and then rings.
"I reached for more items and he then spent several minutes chatting and continuing to look at the items," said Janaya
"He then delved into his pocket pulling out a handful of notes but claiming he didn't have enough and that he needed to get more more money."
The man left the shop and Janaya's mum, who had been serving another customer, said she suspected he had put something in his pocket at the same time as he was pulling out the cash.
"It was only after we checked CCTV footage that we see the man run his hand over the pad of rings securing one in his hand," said Janaya.
"It's galling to think that he had it in his hand all that time while pretending to be be a customer.
"His brazen attitude meant he didn't even bother wearing a face mask but that, we hope, will lead police to find him.
Janaya said suspect was about 5ft 7in, slim and spoke good English with an Asian accent.
The description has been passed to the police so they can investigate the theft.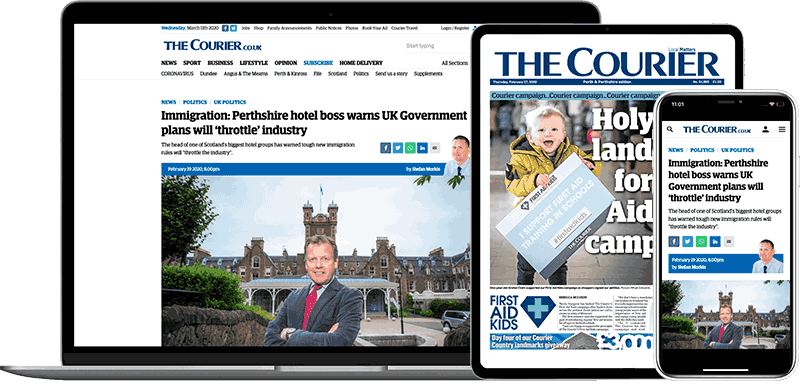 Help support quality local journalism … become a digital subscriber to The Courier
For as little as £5.99 a month you can access all of our content, including Premium articles.
Subscribe