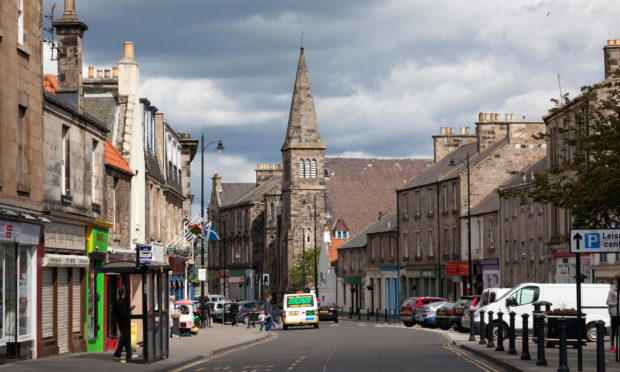 Shopkeepers on a Fife high street are on their guard after a third armed robbery in the space of a month.
A newsagent was attacked with a hammer as he opened his Burntisland shop for the day on Tuesday morning, and two men escaped with around £500 in cash.
Shopkeeper attacked with hammer during Fife newsagent robbery
The terrifying incident at 6.40am was the second at Jason's Newsagent in the space of four weeks.
The Co-op store, just two doors, away was also hit in a Sunday morning raid on August 29, and two staff members ended up in hospital.
Arrests have been made in relation to the first two robberies, and police confirmed they are hunting the pair involved in the latest incident.
The shop owner is said to have been hit on the arm by the hammer being brandished by one of the men.
An ambulance was called but he did not require hospital treatment and his injuries were described as minor.
His son said he had been left shaken, and confirmed the shop had been targeted before.
Police were on the scene for several hours while they conducted inquiries.
Burntisland Labour councillor Gordon Langlands said a number of business owners on the thriving high street were becoming nervous.
"Jason's is a family business run by father and son and they must have been petrified," he said.
"Shopkeepers are wary after these robberies and recent anti-social behaviour in the area.
"People are talking about it all the time."
Police have appealed for anyone with information about the latest theft to contact them.
Detective Sergeant Andrew Miller of Fife CID said: "Thankfully nobody has been seriously injured as a result of this reckless act but the member of staff has been left evidently shaken.
"Although this happened early in the morning, we are appealing to anyone who has any information surrounding the incident.
"If you noticed anyone acting suspicious in the area, or anyone matching these descriptions, please get in contact with officers."
The first suspect was in his early 20s, around 6ft, slim and clean shaven.
He was wearing a dark hooded top.
The second man was also in his early 20s.
He is around 5ft 6in, with a slightly stocky build.
He was wearing a red bandana covering his nose and mouth.
Anyone with information is urged to contact police on 101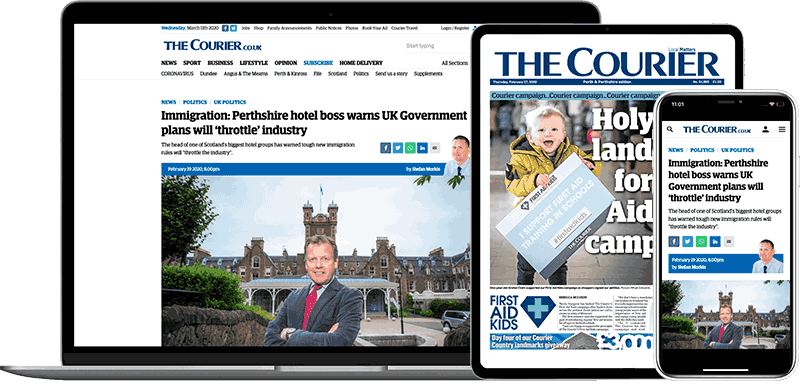 Help support quality local journalism … become a digital subscriber to The Courier
For as little as £5.99 a month you can access all of our content, including Premium articles.
Subscribe