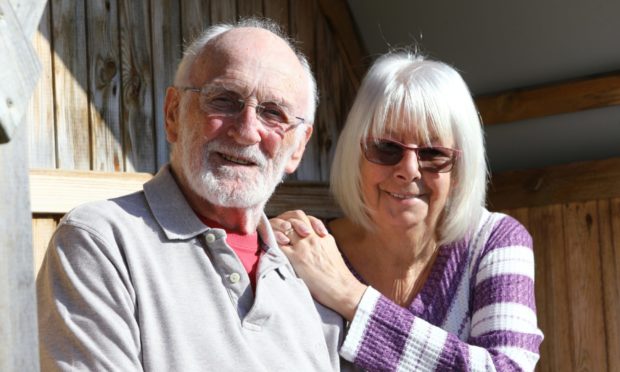 A Fife couple's brush with disaster has prompted them to help raise awareness of recognising the signs of stroke.
John Cubin, 81, is recovering at his home in Anstruther after falling ill in August.
It was his wife Nancy's quick thinking that gave the retired meteorological officer the best chance of recovery.
Nancy, 71, who for three decades was a social care worker at the nearby Ladywalk House, could see something was wrong and made sure John was taken straight to hospital.
"If it wasn't for Nancy spotting the signs of stroke, I don't think it would've occurred to me that it was an emergency," said John, who has made enough of a recovery to get back to gardening.
"I only had slight symptoms and I wasn't in any pain or discomfort really, so I'm lucky she called for help straight away."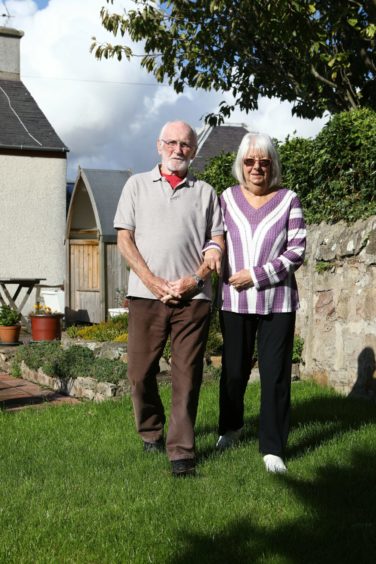 John and Nancy, 71, are highlighting Chest Heart and Stroke Scotland's Think FAST campaign.
The campaign is raising awareness of stroke symptoms affecting the face, arms and speech, which signal it is time to call an ambulance.
Signs to look out for are one side of the face drooping, a weak arm and slurred or muddled speech.
John said: "I was sitting in my chair when I started to feel a strange sensation on my face, and when I touched my face there was no feeling. It was completely numb.
"I told my wife, Nancy, and because she had worked in an old folk's home she was well acquainted with FAST and the signs of stroke, so it didn't take her long to get help and I was taken straight to hospital."
In the first days after his stroke, John could not eat or drink.
He added: "But after nearly two weeks, I was out of hospital and back home again. I'm lucky that I can still walk, although I do feel a bit wobbly and shaky on my feet sometimes.
"I don't know what would've happened if Nancy hadn't immediately phoned for help. I might not be able to walk and talk like I can today so I am incredibly lucky."
John said support from Chest Heart and Stroke Scotland had helped him during his recovery.
Nancy said: "Thankfully he's more or less back to normal."