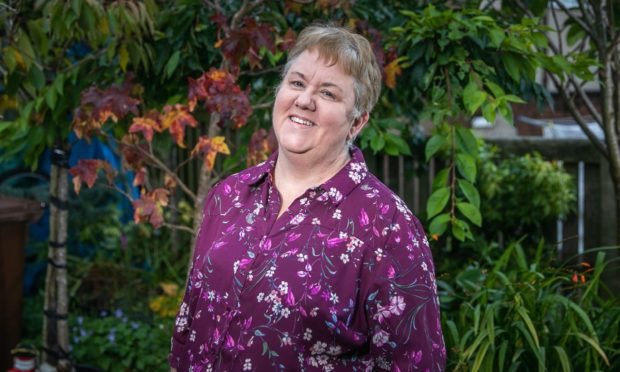 A popular Fife singer and music festival pioneer fears the country's "forgotten" arts and cultural sector is facing collapse.
Grace Black, secretary and treasurer of Langtoun Jazz, which was set up to support musicians and local venues, said the desperate plight of people in the creative industries was not getting the same recognition as other sections of the economy – such as aviation, tourism and hospitality.
She said governments at Holyrood and Wesminster were failing to provide sufficient backing for the more than 73,000 people directly employed in cultural industries across Scotland.
And she claimed the support for pubs and restaurants "panders to Scotland's unhealthy relationship with alcohol and bad diet."
Ms Black said: "The hospitality industry's repeated claims to be "victimised" by recent restrictions ring hollow to the many people who have not had a day's work since March. Foremost among these are workers in the creative industries.
"Many are freelance or exist on short-term contracts, and many have fallen through the cracks in the furlough scheme.
"Now the Chancellor is targeting further job support at "viable" jobs, i.e. those who can earn at least one-third of their normal income. By that measure, many jobs in the creative industries are not viable since people have little or no current income."
Ms Black was forced to take the Langtoun Jazz Festival online this year after it became another Covid-19 casualty.
She is now looking to the Scottish Government to give the green light to live indoor performances.
"It is interesting that Fiona Hyslop (culture secretary) has a Cabinet portfolio which covers both business and culture," she added.
"She has been quite visible in her business role, but curiously almost silent on culture.
"We would put a simple question to Ms Hyslop: Which of these would be more damaging to Scotland's public health and mental well-being – the loss of 20% of Scotland's pubs or 20 % of Scotland's theatres and halls?"
The Scottish Government says culture and heritage sectors will benefit from a £59 million funding package. This includes a new £15 million Culture Organisations and Venues Recovery Fund, providing support to a range of businesses such as art galleries, studio facilities, comedy venues, large music venues, commercial theatres, orchestras, dance companies and nightclubs.
The package also includes £5 million to address the immediate financial hardship faced by creative freelancers.
Ms Hyslop said the funding will make a "marked difference" but acknowledged there was more to do.
"Culture and heritage are vitally important to all of our lives in Scotland, at this time more than ever," she said.
"Without significant borrowing powers, there is only so much the Scottish Government can do.
"I urge the UK Government to consider extending the furlough scheme, to ensure longer term support as we continue to navigate this crisis."
The Westminster government also point to the millions of pounds worth of funding that has been made available to the sector.
Digital and culture minister Caroline Dinenage said: "I recognise the devastating impact that COVID-19 has had across the arts and culture sector, on businesses and their staff, on freelancers, on those who rely on the sector and on many other people who helped to make it such a success.
"We are doing everything that we can to help, so that when we emerge from the pandemic, our cultural organisations will once again be ready to welcome international tourists, visitors from across the UK and those who live and work here."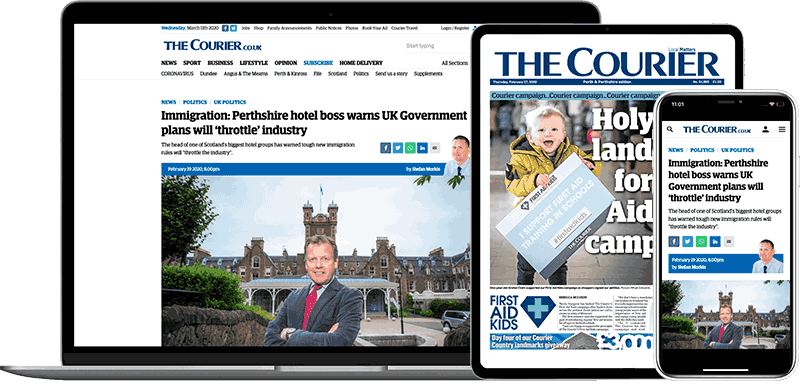 Help support quality local journalism … become a digital subscriber to The Courier
For as little as £5.99 a month you can access all of our content, including Premium articles.
Subscribe