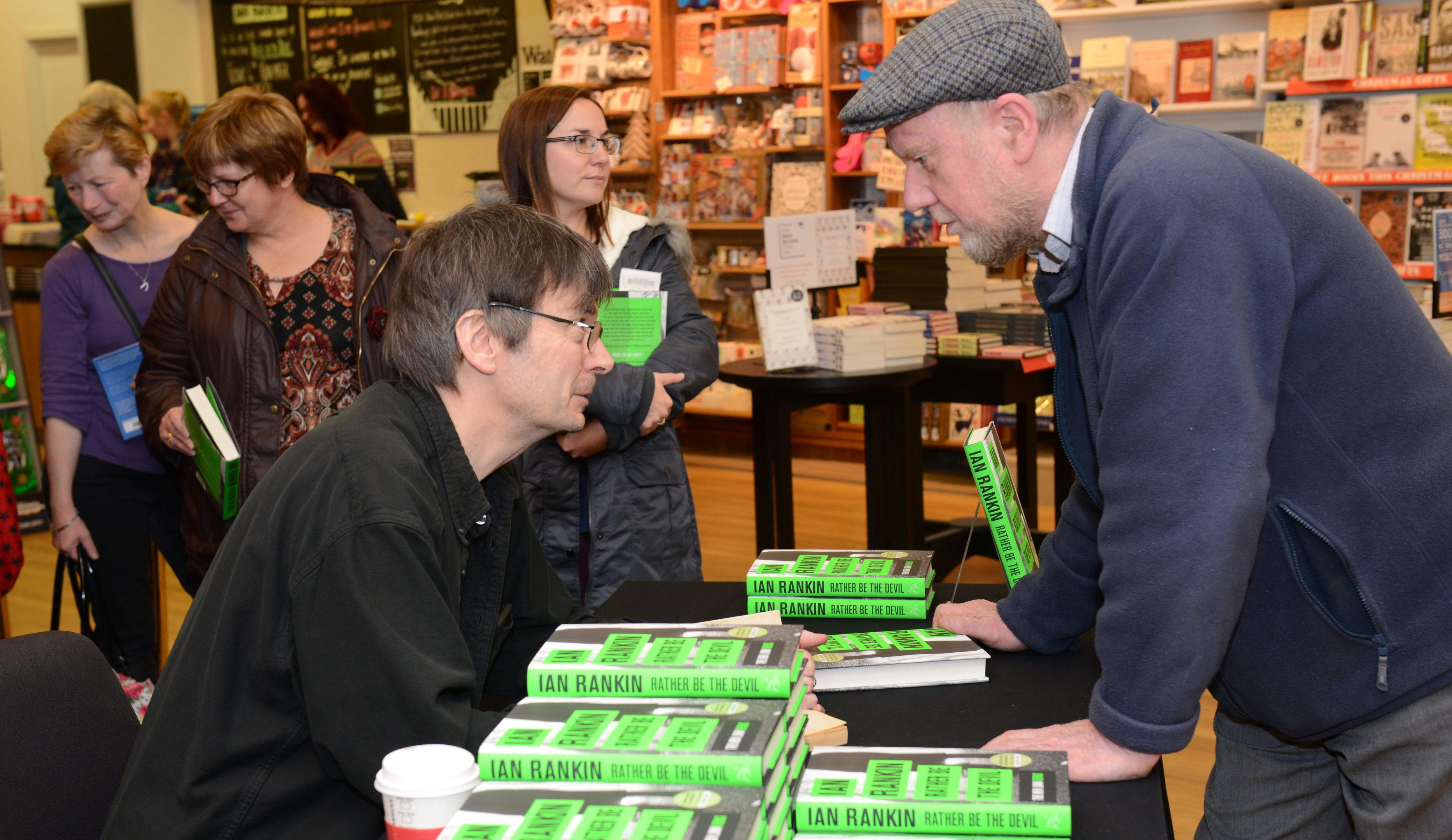 If English teacher Ron Gillespie hadn't inspired Ian Rankin the crime-ridden world of Rebus may never have been created.
The Fife-born crime writer has credited his old Beath High School teacher with forging his path towards literature rather than accountancy.
The rest is history and millions have walked the seedy streets of Edinburgh's underbelly in the decades since then with Rankin's famous and much loved detective John Rebus.
On Friday the master and pupil met again, as Rankin arrived in Dunfermline's Waterstones store to sign copies of his latest Rebus tome, Rather Be The Devil.
And it wasn't the first time the writer and the inspirational tutor have been reunited.
"We met a few years ago when he signed another book for me, a paperback copy of Black and Blue, and I thought I'd get him to sign this one too," Mr Gillespie said.
Originally from Glasgow, Mr Gillespie first encountered the young Rankin when he taught him in fourth year, and then again as a sixth year English student.
From an early age, he stood out among his peers.
"He was a very good listener and a very good fiction writer and good at critical writing, and literature in general.
"I remember he used to answer very hard questions," recounted Mr Gillespie, who retired in 2010.
While he recognised the then teenager as a good story teller, he never thought four decades later his protégé would be the world famous novelist he is today.
Though modest about his role in shaping a future superstar of the literary world, Mr Gillespie has been credited in the past by the author himself as someone who had the ability to shape the lives of young children.
He credited his down to earth demeanour, and a good dollop of Glasgow wit, as helping him form a passion for literature, and making him think that just maybe he could become a writer.
Mr Gillespie, whose degree was in Art History and English, still enjoys writing and paints.