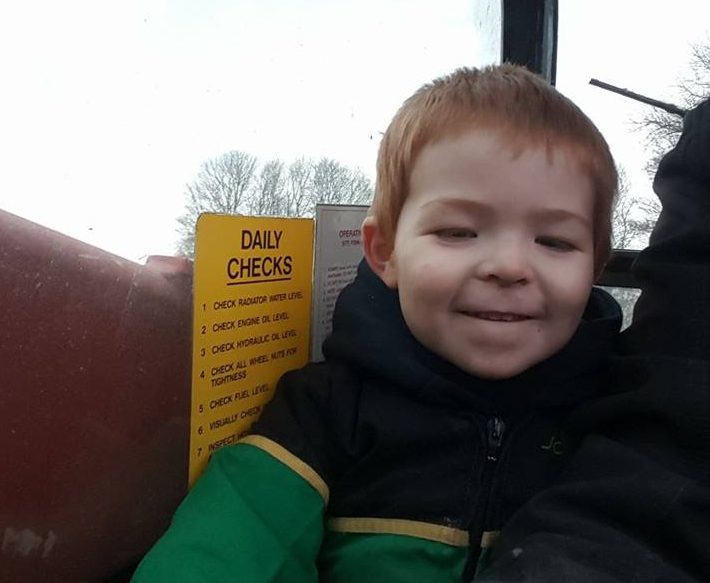 Politics were put to one side as Fife's Provost led tributes to tragic tot Stuart Nelson, who died in an accident on Tuesday.
Councillors from across the kingdom, who were gathering in Fife House to debate the local authority's budget, joined together to remember the three-year-old who is believed to have been struck by a forklift truck.
Before Thursday's budget meeting, Provost Jim Leishman spoke on behalf of all members.
"We don't know the full details, but it is a real tragedy and our thoughts are with the family," he said.
As police officers in Fife continue to investigate the incident, which happened at the youngster's home, Cuttle Hill Farm, on the outskirts of Crossgates, messages of sympathy poured in to the grief stricken farming family.
A bouquet of red flowers was left on the sign at the entrance driveway to the farm, which is owned by Stuart's grandfather, beef farmer David Nelson, 75.
As tributes to the youngster poured in, grandmother Helen Hunt changed her Facebook profile picture to an image of Stuart.
Offering words of support and condolence, one friend described him as a "a little ray of sunshine".
She added: "No words can ever express your loss."
Another described him as a "such a braw wee boy".
Another wellwisher wrote: I imagine there is no pain more far reaching than losing a child."
Stuart's parents Richard, 37, and Linzi, 36, live on the farm and are well known in the community.
It is thought the toddler was struck in a "freak" accident.
It has been claimed the tragedy may have involved Stuart coming round the corner in a blind spot as the equipment was being back up.
Local councillor Peter Lockhart has experience dealing with this type of machinery and said often there is rear view difficulties.
"I am not criticising the driver," he said.
But, he added: "Peripheral vision is quite difficult."
He said he would back additional aids being installed, adding: "I would like to see these types of machines with a camera on board, so the driver can actually see behind him.
"This is really tragic.
"We can never bring him back, and people will never get over that.
"But maybe that could prevent it in the future.