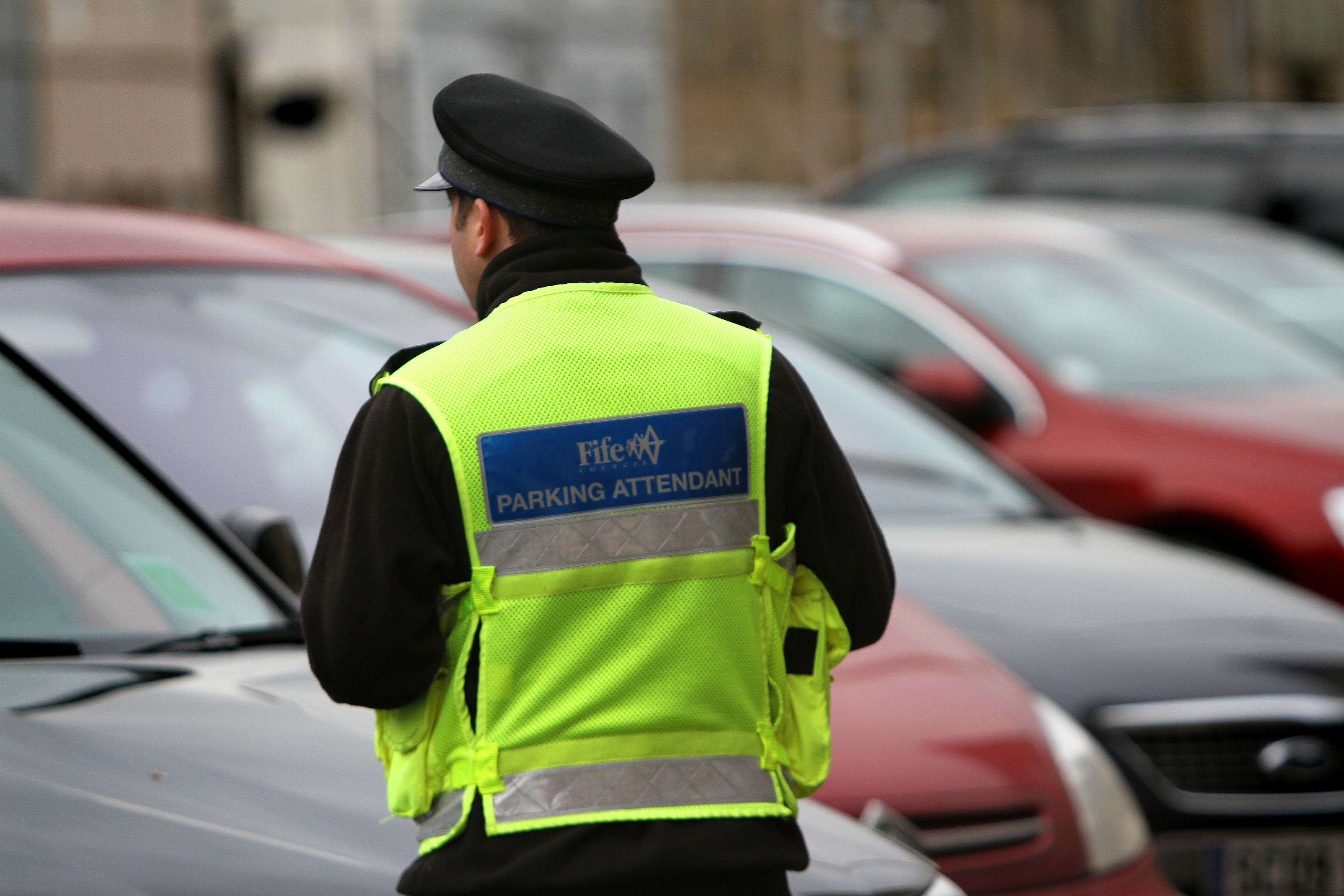 Drivers were hit with fines totalling almost £8,000 within weeks of controversial Sunday parking charges being introduced in Fife.
Figures obtained by The Courier reveal 127 drivers received Penalty Charge Notices for parking illegally on Sundays in January alone.
It means up to £7,620 in fines may have been netted in just four afternoons by introducing the charges, although the real total could be lower than this, with penalties reduced by 50% for motorists who pay up within 14 days.
Tony McRae, lead professional for parking at the local authority, said: "The council approved the introduction of Sunday parking charges, after 1pm, in September last year and this was widely publicised in the local media.
"In addition to the formal promotion of the Traffic Regulation Order, notices were placed on each pay and display machine in Fife advising customers of the change and these were in place in early December well in advance of the charges coming into effect on January 8."
Drivers fell foul of the new laws in car parks across Fife during the first weeks of Sunday charging.
Among those caught out were car owners using the Esplanade multi-storey car park in Kirkcaldy, the Carnegie Drive car park in Dunfermline, and Market Street and surrounding town centre roads in St Andrews.
While 31 people received penalties on January 8, this increased slightly by the end of the month to 43 on January 29.
Town centre groups warned the imposition of fees on a Sunday would have an adverse effect on footfall ahead of the new charging regime, although it is too early to say if the charges have deterred shoppers.
However, confident that fewer drivers would be caught out as they became used to the new charges, Mr McRae added: "Whilst there were 127 Penalty Charge Notices issued on Sundays during the month of January, 19 of these were for parking offences other than failure to display a valid pay and display ticket.
"It is not uncommon for an initial spike in PCN's issued for any new parking restriction or regulations, however these tend to settle down after a short period of time."