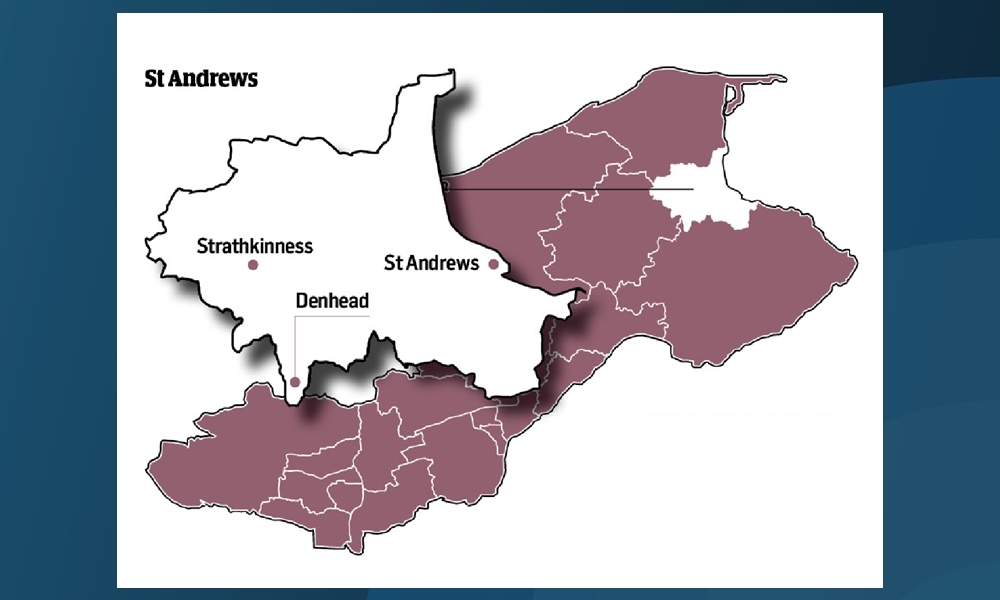 By the time St Andrews' next quartet of councillors finish their term the town will have its long-awaited new secondary school. Hopefully…
Where the new Madras College should be built is an issue which has divided opinion and dominated debate in the town for several years.
With the new preferred site selected at Langlands the town's new councillors will play a key role in ensuring that children of St Andrews and the surrounding area finally get the new building and facilities they so desperately need.
They will also oversee the beginning of the town's western expansion, which the school is expected to form part of.
Consultation has begun on the proposal to build 1,000 new homes, education, commercial and leisure facilities as well as a link road, which will result in a significant increase in the local population.
A planning application is expected later this year, and work on site in 2019.
With its high property prices and large student population, new housing and affordable housing is in acute demand in St Andrews.
But there is equally pressing need for protection of the historic town centre from the impacts of development.
St Andrews' history, its reputation as the home of golf, its ancient university and its stunning beaches make the town a magnet for tourists and, therefore, a key component of Fife's tourist economy.
It is currently represented by all the main parties, with one councillor a-piece from Labour, the Conservatives, Liberal Democrats and the SNP.
.
---
Candidate profiles
The Courier invited each candidate to submit a short introduction to themselves and, if they wished, a video explaining why they deserve your vote.
Andy Collins (Green)
Andy and his family moved from England to Fife six years ago and have settled there. His daughters attend high school and university.
He owns two IT companies with a worldwide customer base, one in Fife and one in Oxfordshire.
Andy is a trustee of a local environmental charity. He is concerned about the built environment, especially housing estates, which have traditionally been designed to discourage sustainable modes of transport.
He said: "If we want to build sustainable communities, we need a better approach to infrastructure planning. Greens believe in real local democracy and that St Andrews should have more control over its own affairs."
Clare Fisher (independent)
Clare is a qualified community learning and development practitioner with over 23 years of senior management service in the local authority and voluntary sectors.
She has worked for and with all sectors of the community from pre-fives to older community members.
She has run community centres, drugs clinics, health projects, homeless interventions, libraries, training schemes, crèches, children's activities, breakfast clubs, teenage parents group, family activities, older people lunch groups, adult learning classes to youth activities and much more.
She said: "I have effectively worked in and with some of the most affluent and also some of the most deprived communities in Scotland. I know how councils work and how they can work for the benefit of all constituents."
Jane Ann Liston (Lib Dem)
A long-term resident of St Andrews and a double graduate of its university who represented part of the town on Fife Council for 12 years, Jane Ann's priorities for the ward are getting the new Madras College open as soon as possible, ensuring the adequate provision of affordable housing, especially for rent, protecting the environment and improving transport facilities, being a long-time campaigner for cycling and public transport, including rail connections to St Andrews.
She is also passionate about safeguarding St Andrews' unique heritage, to ensure that the area remains a great place to live, study, work and visit.
Mariam Mahmood (Lib Dem)
Mariam said she looks forward to spending the next five years representing the interests of St Andrews and Strathkinness on Fife Council.
As a student at the university, she has experience of both town and gown so says she can represent the whole community.
She promises to do all that she can to have the new Madras College built to a high standard as quickly as possible.
She will also prioritise providing affordable housing and keeping it affordable. In doing so, Mariam said she will ensure that the needs of St Andrews and Strathkinness are not muffled by West and Central Fife.
Dr Christopher McKinlay (independent)
Christopher was educated at Dundee High School and Dundee University, where he graduated with an MA (Hons) degree and a postgraduate MPhil degree.
He was awarded his PhD at Glasgow University.
Christopher has lived in north-east Fife for 24 years and spent six years as a local community councillor.
He was the Liberal Democrat candidate for St Andrews since March 2016, only to be replaced on the eve of nominations.
He was also a candidate for the Scottish Parliament elections in 2016 for Mid Scotland and Fife. Christopher taught at Glasgow University and prior to this worked for the civil service.
Dorothea Morrison (independent)
Dorothea has lived in St Andrews for 24 years but said her love affair with the town began decades ago.
She said: "On coming to live in the area I joined a number of organisations which led me to stand as a councillor for Fife Council.
"My involvement in various aspects of local life has given me the experience and knowledge needed to be a good councillor.
"Planning really interests me but top of my list should I be re-elected will be housing and thinking outside the box on ways to fit everyone in without massive expansion of the town."
Dominic Nolan (Conservative)
Dominic grew up in Motherwell, North Lanarkshire and moved to St Andrews at the age of 18 to study economics and international relations at the town's university.
He joined the Scottish Conservative and Unionists shortly after his move to St Andrews and shortly after the Scottish independence referendum.
In his third year at St Andrews University, he hopes to carry on studying there after completing his undergraduate degree.
He said: "I hope to be elected to give back to the town that I have come to love and has given so much to me."
Brian Thomson (Labour)
Brian, 44, was born and brought up in St Andrews.
Married with three children, his key aim is that the current generation of young people get the same opportunities as he did when growing up.
He said: "St Andrews is a great place to grow up in.  We have a world-class university, world-class golf facilities open to all, and we'll soon have a fantastic new secondary school building.
"It's important to protect our heritage, but also plan for the future.  In my five years as a councillor that has been my objective, and I hope you support me to build on that record."
Colin Veitch (SNP)
After nearly 20 years in the cultural sector working in international galleries and theatre and festival venues, Colin moved to Fife 16 years ago to help manage the opening of the Byre Theatre.
He said: "My experience in international festivals mixed with youth and community work and community development will be helpful in the international town of St Andrews with its broad cultural mix and its diversity of priority concerns.
"My priorities have always been about finding positive creative solutions to maximise any benefits to the community and to push for the best possible outcomes for the most vulnerable groups in society."
Ann Verner (SNP)
Ann was born in St Andrews and has lived and worked in Strathkinness for 33 years, initially as postmistress, then running a successful B&B for the last 23.
During this time, she has served on many community committees, ranging from PTAs and being a trustee of the local village hall to membership of the St Andrews fundraising branch of the RNLI.
She said: "Through these things I have seen what is good but what also can be improved. By voting SNP in May you can be assured that every vote is a vote to protect the vital services we all depend on."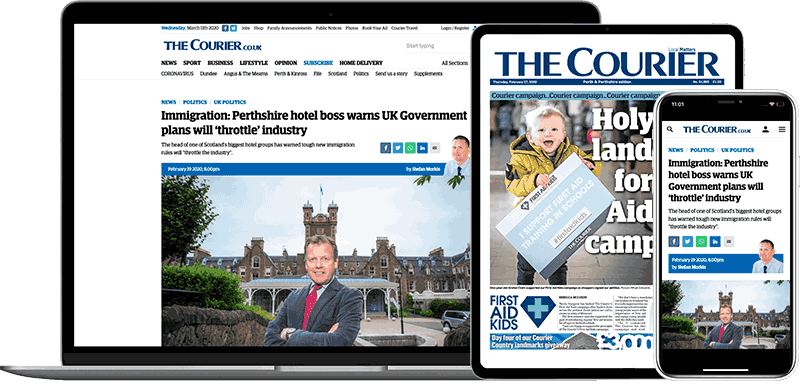 Help support quality local journalism … become a digital subscriber to The Courier
For as little as £5.99 a month you can access all of our content, including Premium articles.
Subscribe