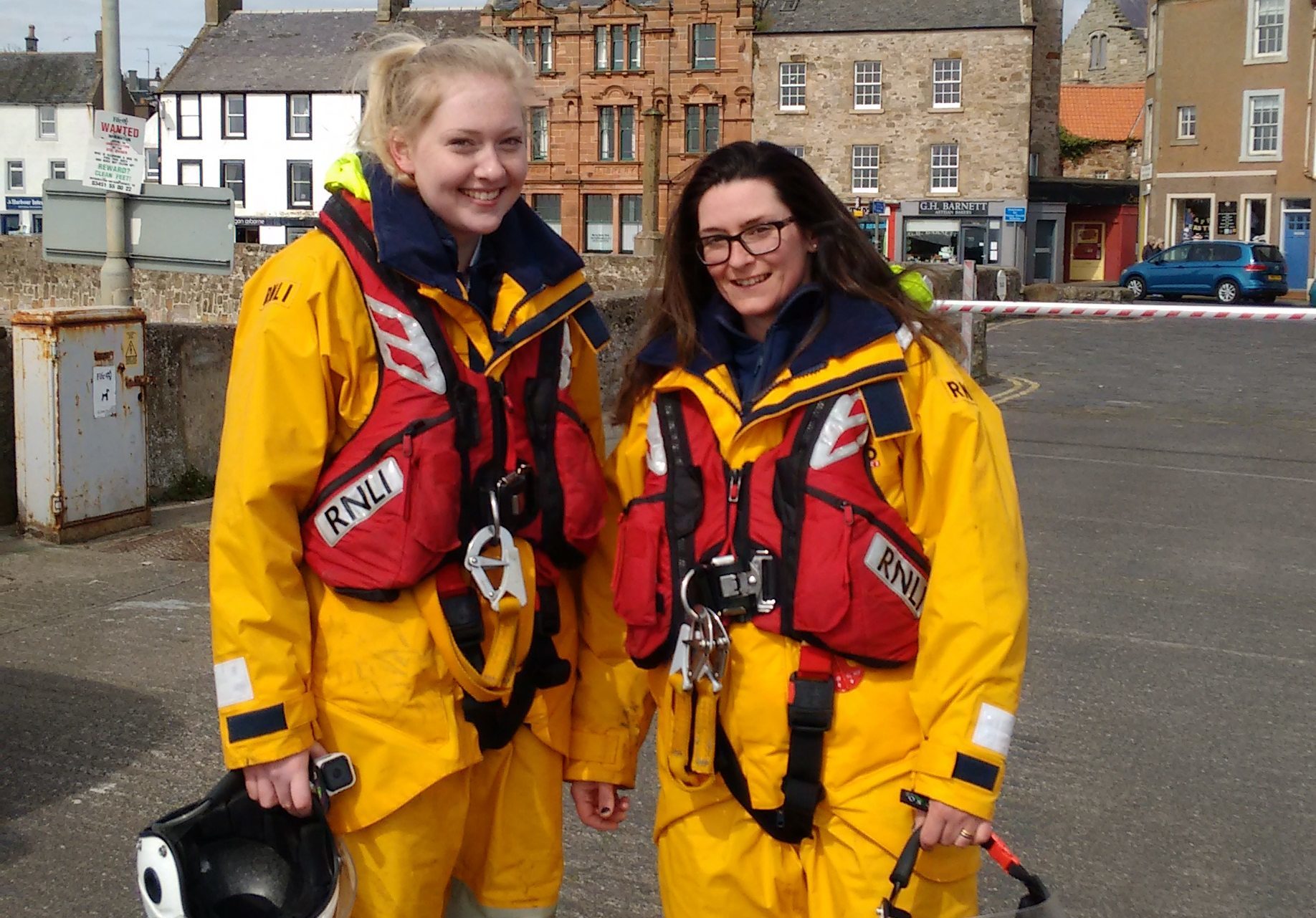 Two new recruits to the Anstruther lifeboat got their first taste of life on the waves this week after being called to rescue a stricken yacht in the Forth.
Teenager Danielle Marr, a pupil at Waid Academy, had to leave her buddy duties at the school after her pager went off on Wednesday.
Meanwhile, mother-of-two Louise McNicoll was also scrambled to the station to help rescue the 28ft vessel, which had experienced a mechanical failure off the coast of Crail.
Though both had gone through a rigorous training programme since volunteering with the RNLI several months ago, this was the first time that the pair had been launched as part of a rescue mission.
After rendezvousing with the yacht, both helped to attach ropes to the vessel before the lifeboat towed it to safety.
Danielle said: "It was a strange feeling as it's the first time I have heard the pager go off in school and the teachers and staff were great to allow me to exit so quickly.
"The shout itself went exactly to plan as we regularly practice towing, so it wasn't the first time that myself or Louise have worked on this task."
Louise added: "I was getting my son ready for nursery when my pager sounded.
"I had the added extra of dropping my son at my mum's house on the way to the station.
"It was great to see the training we practice put into action."