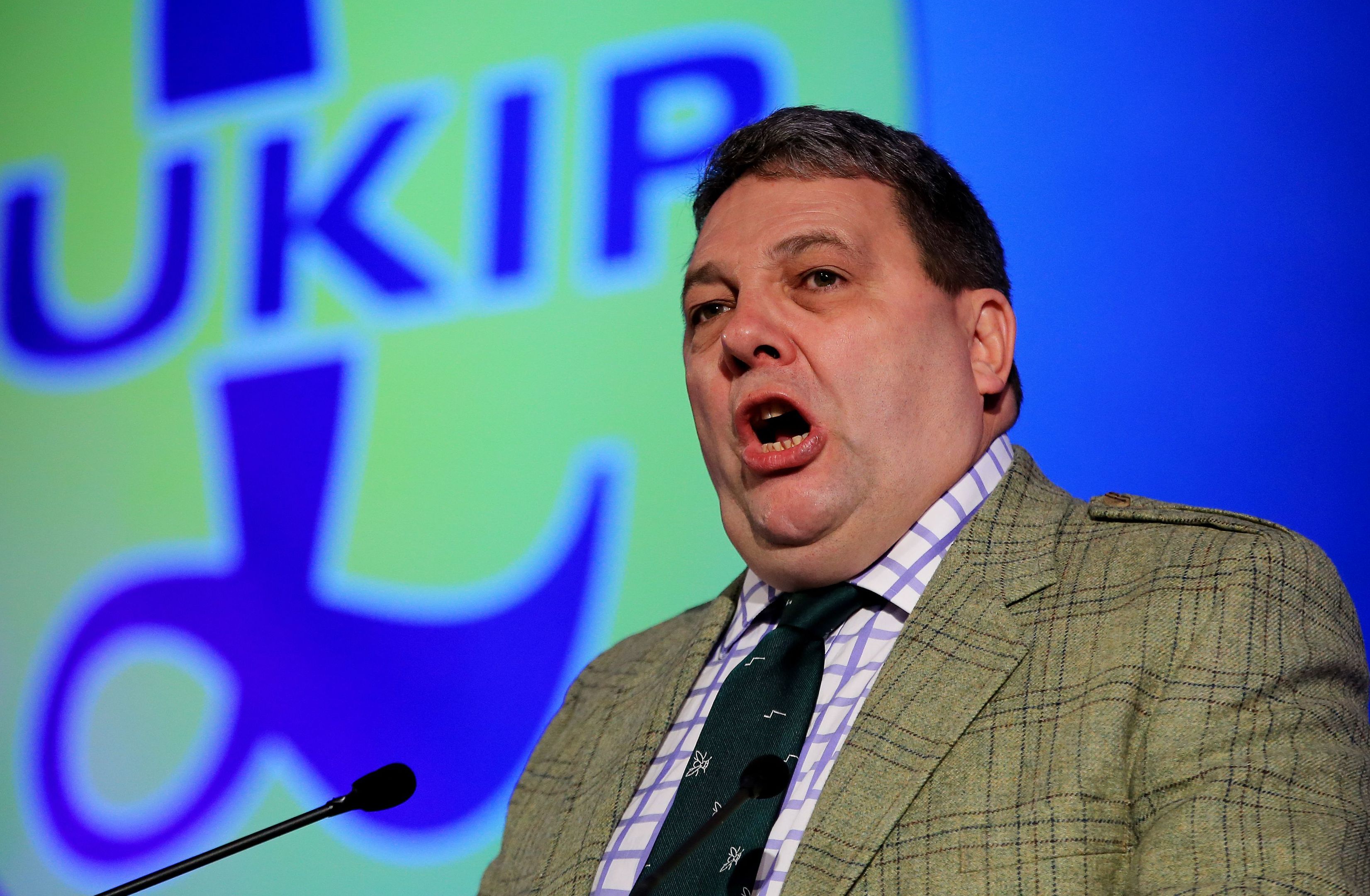 Ukip's leader in Scotland has backed spending plans that threaten to cut billions of pounds from the country's budget.
Fife candidate David Coburn endorsed a manifesto pledge by his colleagues in England to save £6.5bn by tearing up the Barnett Formula.
The funding mechanism determines how much cash devolved administrations including the Scottish Government receive from Westminster.
Under the formula, Scotland is the best-funded part of mainland Britain. A key reason is the high cost of delivering public services in remote communities.
Ukip's manifesto vows to "replace the out-dated Barnett Formula with a fair funding formula based on need". It forecasts that would save £6.5bn by 2022.
Mr Coburn, who is up for election in Kirkcaldy and Cowdenbeath constituency, insisted he was against cuts to Scotland's budget, but said the system needs to be made fairer for everyone across the UK.
Asked whether the manifesto pledge involves a reduction in the block grant to Holyrood, he said: "Not necessarily, I'm certainly against that and it's not what we're intending.
"What we need to do is obviously sort things out and make things equitable."
He said the differences in funding between the home nations are threatening the Union.
"We have too many discrepancies and that obviously won't keep the UK united will it?" he said.
Mr Coburn, who is to launch a Scottish version of the Ukip manifesto on Wednesday, blamed "daft spending" from the SNP and the "extravagance" of the First Minister for the reliance on extra funds from the UK pot.
"There's a lot of stupid stuff, like how many referendums are we having? That's an awful waste of money," he said.
His party's UK manifesto has put aside £40m until 2022 to hold a national referendum every two years on "issues gaining the highest numbers of signatures on approved petitions", as well as introducing local votes on controversial development proposals.
An SNP spokesman said: "Mr Coburn's ridiculous – and contradictory – views will be given short shrift by voters in Kirkcaldy and Cowdenbeath.
"He can't even seem to agree with himself so it is unlikely that he'll persuade many others to agree with him."