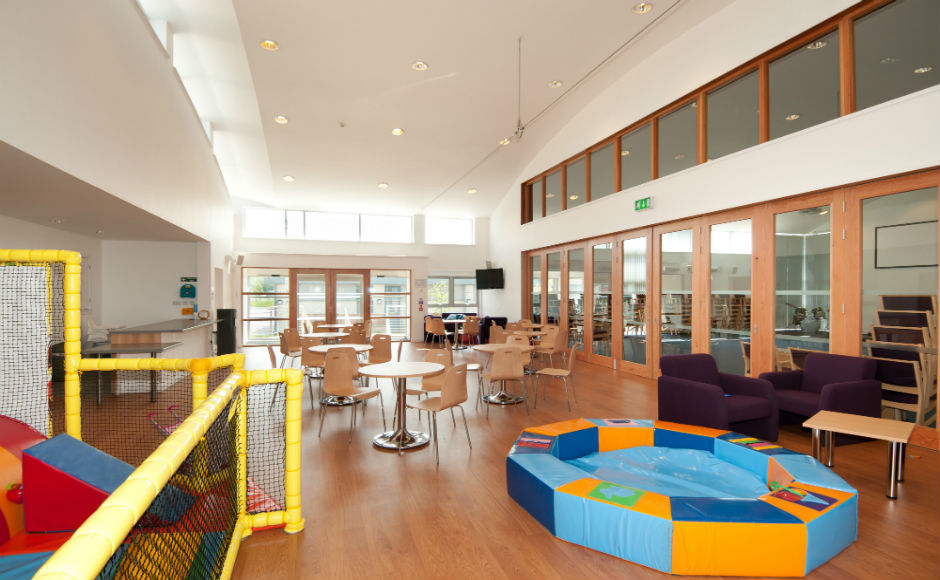 A thriving church in Dunfermline has gone from meetings in a garage to packed-out services in a state-of-the-art kirk.
In these days of dwindling congregations, Dunfermline East is bucking the trend and making plans for an extension to meet demand.
The kirk began as an informal group in 2003, meeting at the house of its then minister Rev Alan Childs.
For nine years gatherings were held at locations around the eastern expansion until a home for the congregation was built in 2012.
Incorporating a soft play area for children and a café, the church has been designed to meet the needs of 21st century communities.
In charge since 2010 is Rev Andrew Morrice, who descends from a long line of respected Church of Scotland ministers.
Explaining the popularity of the church, which sold out its children's summer camp in under 12 hours and attracted 500 people for Christmas services last year, the married father-of-three said: "We seek to make our worship services relevant and accessible to people from all walks of life and situations.
"We have a contemporary style of worship and have a group of musicians who lead.
"Our services are relatively relaxed and informal and have the constant background chatter of little ones.
"I try to apply the Bible's teaching to ordinary life and also encourage folk to open the Bible for themselves and look at what is in there.
"We don't aim to attract new members as such.
"We find that the current generation is reluctant to commit to membership in the way in which perhaps older generations do.
"We see a number of people coming to real faith through coming along, perhaps through friends, to church or to groups within the church and then to church or to Alpha or Christianity Explored courses."
The church recently celebrated being granted full status by the Kirk, a prestigious seal of approval by the national body.
Mr Morrice said: "We haven't looked at it as an 'end goal' but rather an opportunity to look back with enormous thanksgiving for all that God has done over the past 15 years and to purposefully recommit ourselves to serving Jesus Christ and making him known in our community."