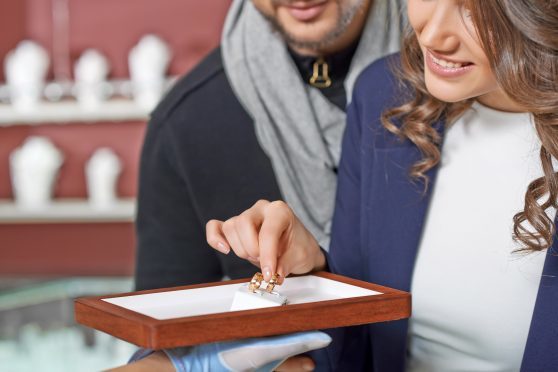 Couples getting married in St Andrews can no longer register their nuptials in the town.
Fife Council all but admitted the move was made as a cash saving measure, with its chief registrar Karen Henderson stating: "we need to ensure we are offering the best value and most efficient service we can".
The local authority came under fire from local Liberal Democrat councillor Jane Ann Liston, who described the decision as "short sighted" and called for it to be reversed.
Ms Liston said: 'The new arrangement means that all couples planning a religious or humanist wedding must now travel to Cupar to obtain the vital marriage schedule before the ceremony can take place."
Four weeks ago, the council office in St Mary's Place stopped processing marriage documents. However, births and deaths can still be registered there.
"Someone in registration has apparently decided that money can be saved by severely restricting the registration facilities available at St Andrews," said Ms Liston.
"Yet by basing all the staff in Cupar, costs for all the civil weddings in St Andrews will escalate, because of the significantly increased travel time there and back for the registrars conducting the weddings."
The councillor said wedding tourism was "big business" in St Andrews.
She added: "Many travel here from abroad, flying in from overseas, then making their way to St Andrews, usually without a car.
"For them, having to factor in a 20-mile round trip by bus to collect the schedule is an unwelcome nuisance in an often tight timetable.
'To remove marriage registration from what is still regarded by some churches as the ecclesiastical capital of Scotland, as well as the fourth largest town in Fife is quite frankly ridiculous. It must be restored and quickly."
St Andrews is where Prince William, the Duke of Cambridge, and Kate Middleton, the Duchess of Cambridge, met while studying at the historic town's university.
Couples attracted to the romantic coastal setting can choose from large opulent venues such as the Fairmont to smaller scale affairs such as Forgan's.
Sandy Fyfe, who owns wedding venue Kinkell Byre, was not concerned about the change.
He said: "Quite a lot of our couples come through Cupar to get here anyway.
"Nobody has complained to us that's it's been an inconvenience."
Chief registrar Karen Henderson said: "This system has been in for four weeks now and we have already notified everyone who has currently booked a civil ceremony or have submitted marriage notices for religious or belief ceremonies, in St Andrews.
"Fife is very well served with registration services, we have eight offices – six of which deal with marriage services.
"Marriage ceremonies will continue to take place in St Andrews, many of them are ceremonies being conducted by registrars, who take marriage schedule along with them to the ceremony.
"Like all council services, we need to ensure we are offering the best value and most efficient service we can, so changes need to be made.
"We have ensured births and deaths can still be registered in St Andrews as we did not feel it was right to ask new parents or the recently bereaved to travel.
"Most couples, however, will look on this change as just part of the extensive arrangements they have in place for their wedding."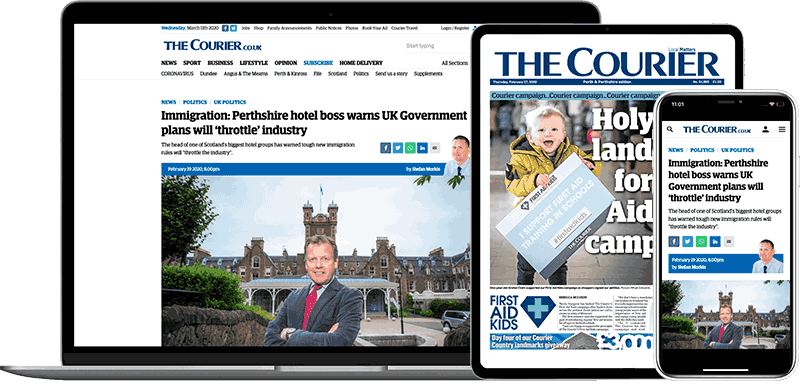 Help support quality local journalism … become a digital subscriber to The Courier
For as little as £5.99 a month you can access all of our content, including Premium articles.
Subscribe