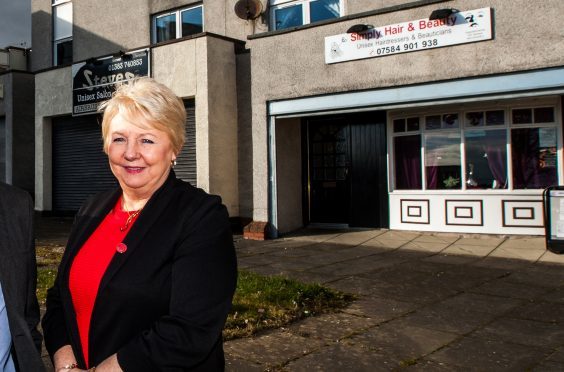 A pilot project which aims to rejuvenate a housing estate in Dunfermline has been hailed as an example which could be followed elsewhere in Fife.
Members of the City of Dunfermline Area Committee have backed work on two blocks of flats in Touch and have agreed a new action plan which should see other properties in the area revamped.
Plans to refurbish the two fully-owned council blocks in Gilfillan Road are progressing and will demonstrate what can be achieved in multi-tenure blocks and at what cost, while a number of lock-up garages have also been earmarked for demolition to be replaced with parking spaces.
The news has been warmly welcomed by councillors amid concern about the condition of many flats in the estate, with visible deterioration of entrance areas, external walls, balconies, internal drying areas, stairwells and bin stores.
"There is a need for remedial and improvement work, which requires an external screening approach to prevent water ingress and protect improvements made," Mhairi Mullen, housing manager for Dunfermline, explained.
"There are a series of basement flats for which there are security issues with entrances.
"Whilst not difficult to let, it can sometimes take longer to get the flatted properties allocated, with refusal rates around 8% higher in Touch than across Dunfermline areas.
"The flats themselves are popular, with large rooms and good storage, although the basement flats are the exception, with allocations more challenging."
Around £300,000 is expected to be spent on sprucing up the Gilfillan Road blocks, although the exact costs have yet to be confirmed.
The aim is to roll out the refurbishment programme to the remainder of Gilfillan Road, Pierson Road, Henryson Road and Law Road over the next five years.
Councillors expressed some concerns about the fact around 45% of the estate is privately-owned, necessitating consultation and negotiation in other blocks with those who would be expected to contribute to the cost of carrying out improvements.
Ms Mullen said: "Any improvement activity needs agreement over costs but with the flats in Gilfillan Road as a template we'll be able to say to owners: 'Here's what can be achieved, here's what costs can be expected and here's what your contribution will be'."
She added that a number of different payment options are available to local residents.
Dunfermline Central Labour councillor Garry Haldane was one of those who hailed the work, and added: "There's a lot of hard work being done and there are complications but the plan is a good one and slowly it will work."