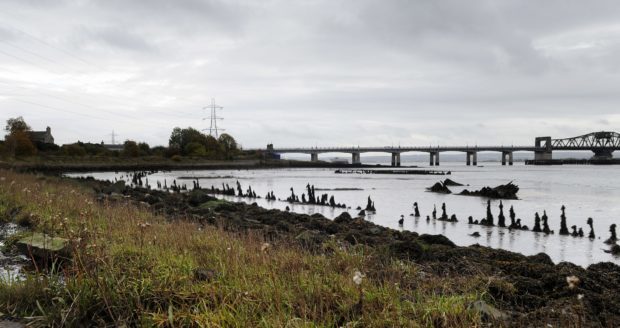 A new short film is celebrating the landscape and heritage of the inner Forth area.
It has been released by the Inner Forth Landscape Initiative which aims to raise awareness of a part of the world which is sometimes overlooked or forgotten.
The film, Our Forth – stories from the Inner Forth landscape, aims to help put the area, which includes parts of Fife, Stirling, Falkirk and Clackmannanshire, back on the map.
It shows some of the hidden gems of natural, historic and cultural heritage which make it so special and combines filming of wildlife and historic sites with commentary from some of the people who live, work and play in the area.
IFLI worked closely with film-makers Bracken Films over a six-month period to capture the landscape through the seasons.
Contributors include Stirling Council ranger Jennifer Davidson, who said: "I do meet a lot of ex-coal miners who remember Fallin Bing when it was bleak and black, and they love this place now."
Artist Norman Still, speaking from RSPB Skinflats Nature Reserve, added: "I think it (the IFLI) has breathed new life and awakened the whole area and people's interest."
The message at the end of the film is simple — The Inner Forth Landscape Initiative's vision is of "an inner Forth where local people and visitors alike value, protect and celebrate this unique landscape at the heart of Scotland".
IFLI Communications Officer Sue Walker explained why they wanted to make the film.
"The Inner Forth is a fantastic place, full of amazing wildlife and fascinating historical and cultural heritage," she said.
"But sometimes people forget that, and don't value it as much as it deserves.
"We want this film to help change those perceptions, and strengthen people's pride in the area.
"We hope it will help local people, schools, businesses and community groups to communicate their love of this landscape by sharing the film as widely as possible with friends, colleagues and visitors."