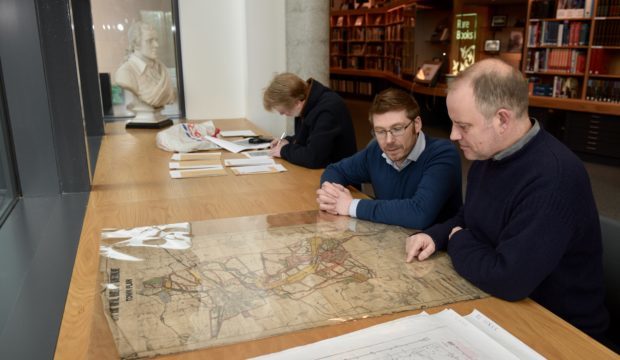 A new project has designs on Dunfermline's future.
Dunfermline-based Sam Foster Architects, along with award winning Edinburgh-based architect Oliver Chapman, is leading a partnership which has won the tender to run Design Dunfermline 2018.
The four-day event, running from April 25 to 29, will invite the local community to help create a vision for Dunfermline town centre.
Sam said: "Last October, we invited the public to a short and informal design consultation and we got an overwhelming response – not just in numbers but in terms of the ambition of ideas from local residents.
"Creating a public square behind Bridge Street was just one of the suggestions."
Dunfermline Heritage Partnership has secured funding from the National Lottery Great Places scheme and the Scottish Government to take that to the next level and run this event.
"We'll be looking at a variety of ideas in the town centre but this means we have funding to develop a feasibility study and fundraising plan for at least one project identified during the four days."
Sam added that when run in other parts of Scotland this type of event has led to local community groups leveraging funding from elsewhere to progress capital projects.
In Prestwick they secured funding to save an old cinema and Tranent got money to do a conservation project.
"We hope that projects emerging from this will be community-led but we are also working closely with organisations such as Fife Council to make sure we synchronise with current activity such as the community plan.
"It's important that we ensure all the pieces of the jigsaw fit together."
In the run up to the event the team will be out speaking to local people in the High Street and at Dunfermline High School.
They will also be at a meeting of Dunfermline community councils.
"We hope to capture views on camera with short vox pops that will be shown in April," he said.
This is the launch event for a number of projects being funded during a three-year heritage programme which has secured more than £300,000 from the Heritage Lottery Fund and the Scottish Government.
The three-year project will use Dunfermline's heritage to aid future growth.
The total funding package including partner contributions amounts to £444,410.