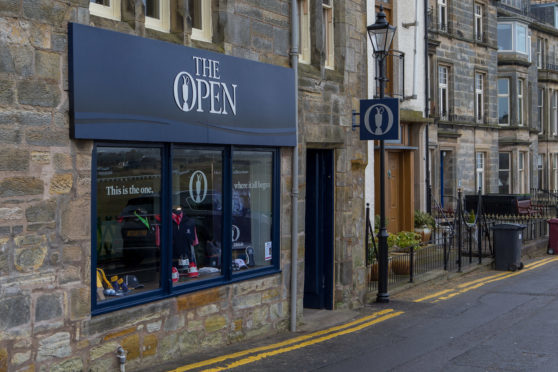 A descendent of Old Tom Morris has described as an "insult" the decision to rebrand a shop named after the St Andrews golfing legend.
Melvyn Morrow, 67, has asked people to boycott the shop in The Links after its name was changed from Tom Morris to The Open – a move which has triggered an international outcry.
Mr Morrow is the great-great-grandson of the sporting great who, as well as winning the Open Championship four times, made golf equipment and was the father of modern greenkeeping, helping to design the Old Course and other courses across the UK.
"I am extremely angry, being the great-great-grandson of Old Tom Morris," he said.
"As for the Tom Morris Shop now being known as The Open – who in their right mind would come up with such a stupid idea?
"Tom's name has been there since 1866, well before The Open ever came to St Andrews.
"When it became a venue for The Open, it was because the Old Course had been totally redesigned and extended to nearly twice its original size by, guess who, Old Tom Morris.
"The Open is played upon only one of the Links Trust courses, that being Old Tom's Old Course, yet in their wisdom the Links Trust have decided to insult the name of Old Tom by removing his name from the shop."
St Andrews Links Trust, who operate the shop, were not available for comment.
Old Tom Morris held the record for the largest margin of victory in a major championship until it was beaten by Tiger Woods in 2000.
He was born in St Andrews and died in the town in 1908, having lived his final years in the premises in The Links where he ran his golf equipment business.
His son Young Tom Morris continued his legacy, winning four consecutive Open Championships.
The name change has outraged golfing enthusiasts around the globe.
Geoff Shackelford, who is a senior writer for the US magazine Golfweek, wrote in his online blog that the shop's floor still bears deep etchings from the days when it accommodated a team of artisans who crafted clubs.
"Any golfer who has spent time in a pro shop with fellow aficionados can easily imagine the conversations, brainstorming, joke-telling, commiserating and idea-sharing that took place in this 870 square feet of prime golf real estate," he said.
"And we know from select writings that many of golf's most important early figures were influenced by their time spent at the Old Tom Morris shop."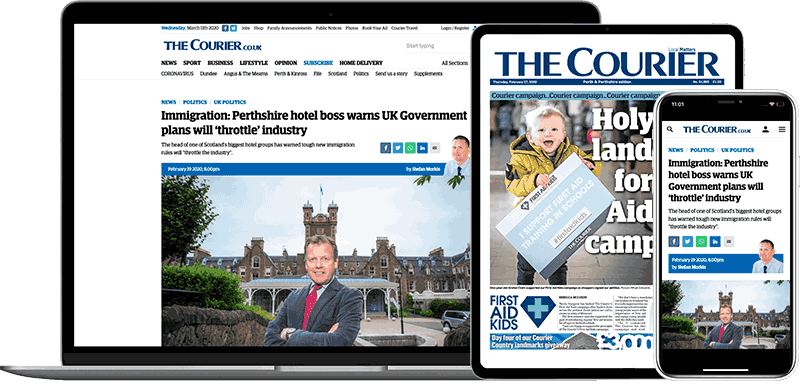 Help support quality local journalism … become a digital subscriber to The Courier
For as little as £5.99 a month you can access all of our content, including Premium articles.
Subscribe