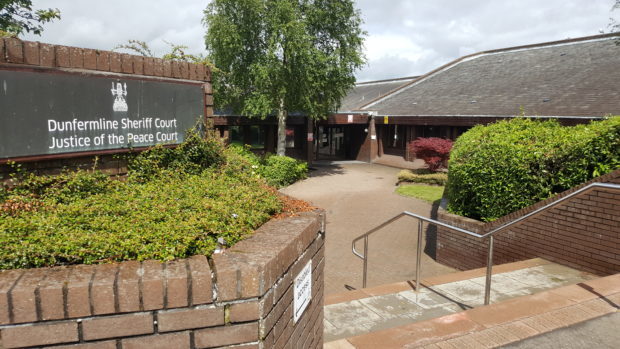 A man who assaulted his partner on the day of her mother's funeral has been sent to jail.
Paul Avery attacked Sheena Stuart at their home in Dunfermline just hours after the emotional ceremony.
The 47-year-old, who was jailed at the High Court in 1995 for an assault which severely injured the victim, also claimed he knew people who would slash Ms Stuart and he would have her "smashed".
Sheriff Charles Macnair told Avery custody was the only appropriate punishment as he sentenced him to six months in prison.
At Dunfermline Sheriff Court, Avery admitted assaulting Ms Stuart to her injury on September 20, last year, at their home in Broomhead Drive.
He also admitted behaving in a threatening and abusive manner in a subsequent telephone call, shouting and swearing and uttering threats of violence towards her.
The couple's children were not at home when Avery, who had been drinking, began acting in a hostile manner towards Ms Stuart.
She tried not to react but he walked towards her, kicked her in the face, grabbed her by the hair and struck her against a wall. He then seized her by the throat and pinned her on the sofa.
When Ms Stuart's sister came to take her away, Avery phoned her sister and made the threats.
Ms Stuart, who has indicated she wants to resume the relationship, sustained bruising around her eyes and on her back and a lump on her head.
Avery's solicitor said his client never drank more than a couple of pints of beer while watching football and he had cut out alcohol completely since the incident, as he was so appalled by his own behaviour.
Sheriff Macnair told Avery that the assault was for no apparent reason, other than drink, and owing to his criminal record, which also includes a conviction for carrying knives, his threat must have been frightening.
He said: "This may have been an isolated incident of domestic violence but isolated or not domestic violence will not be tolerated."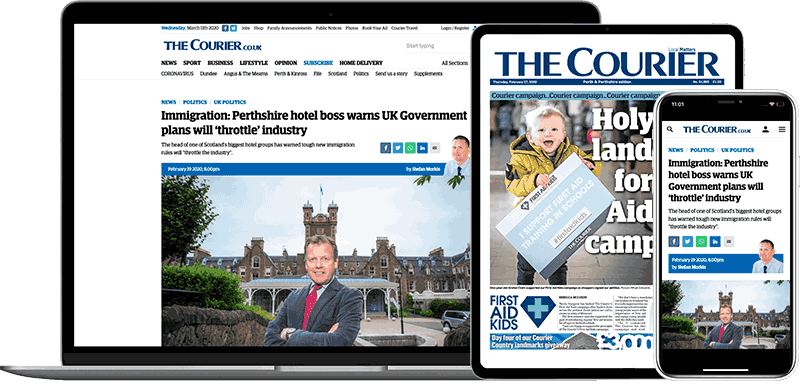 Help support quality local journalism … become a digital subscriber to The Courier
For as little as £5.99 a month you can access all of our content, including Premium articles.
Subscribe