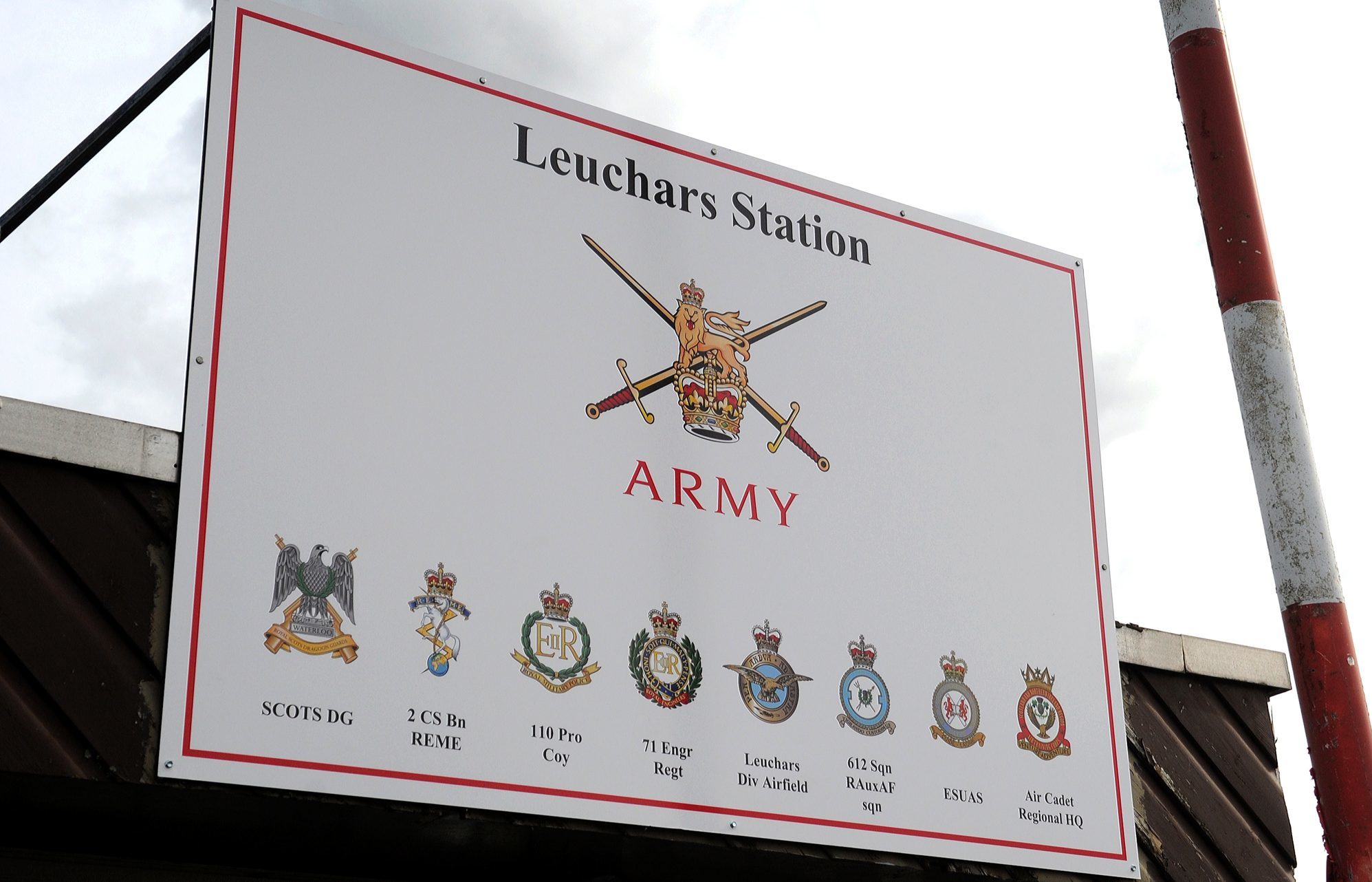 Four soldiers are under investigation over a video allegedly showing a sex act with a woman they brought back to their barracks.
The footage, shared on messaging apps, was reportedly sent to top officers in their Fife-based regiment.
The men, understood to be serving members of the Royal Scots Dragoon Guards at Leuchars Station, are being probed by military police and could be dismissed.
It is alleged they brought the woman to the base and two of the men had sex with her, while a third performed a solo sex act and the fourth filmed them.
It is understood those involved in the incident deny that the woman was a prostitute and had been paid.
The scandal emerged as the Queen visited the army base to present a new standard to the Royal Scots Dragoon Guards, who recently returned from a tour of duty in Cyprus.
Following a regimental parade which was inspected by the monarch, accompanied by Prince Edward, the Duke of Kent, servicemen and women celebrated the occasion with their families.
An army spokeswoman confirmed an investigation was being conducted by the Royal Military Police.
She said: "We are aware of the video and the army are investigating.
"Any breach of the army's values and standards is taken very seriously and action, up to and including dismissal, may be taken."
SCOTS DG have been based at Leuchars since their return to Scotland from Germany in 2015.