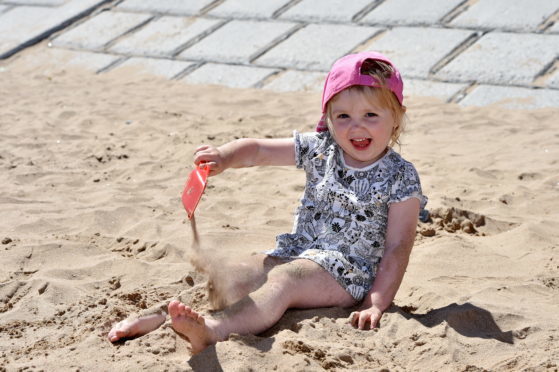 It was highly amusing to hear Fifers with the temerity to moan about the high temperatures we've seen in recent weeks.
In other countries they would just call it summer but our nation of moaning Minnies needs something – anything – to whinge about.
Don't get me wrong, the heat has been stifling on occasion and even an, admittedly rare, jaunt around the house with a vacumn cleaner necessitated towels on standby to mop my brow.
And the heatwave can be problematic, particularly for youngsters, pensioners, those with health conditions and animals. Keeping dogs in cars, effectively ovens for our canine friends in this weather, is particularly cruel.
But do we really have to begrudge the fact Crail was warmer than the Costa del Sol, Anstruther was a few degrees hotter than the Algarve, and Limekilns was toastier than Lanzarote. It's not every day you get to say those words.
I cast my mind back only a few months and remember suffering of communities cut off by massive snow drifts the length and breadth of the region. Not being able to get out of a village for days on end is something to moan about, not having to put up with being a bit sweaty for a few days.
Climate change might make such extreme weather more frequent but I genuinely cannot recall many halcyon summers in Fife in my lifetime – we've had to enjoy the fleeting glimpses of the sun while we could.
I sympathize entirely with colleagues in London who have to travel on packed Tube trains in 37C heat, or shop workers, builders, and anyone else essentially 'forced' to overheat as they go about their daily business.
But please don't wish that big beautiful ball in the sky away. Rather than spending a fortune on holidays to Spain, Turkey or Greece, we should be enjoying what our great Kingdom has to offer on our own doorstep.
Wonderful walks, stunning beaches and particularly beautiful parks with plenty of amenities.
What more could you want?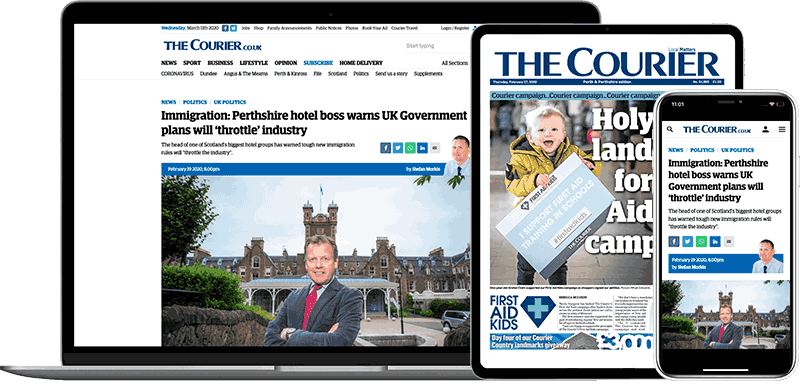 Help support quality local journalism … become a digital subscriber to The Courier
For as little as £5.99 a month you can access all of our content, including Premium articles.
Subscribe