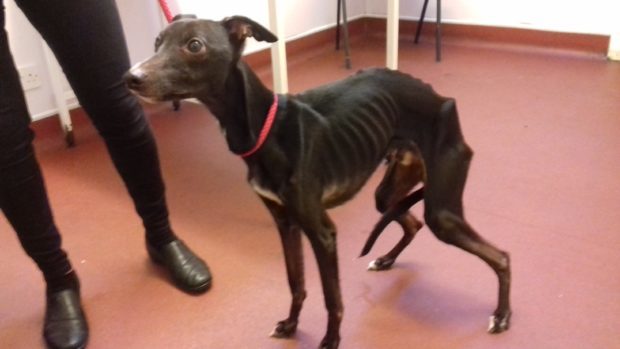 A Fife man who failed to provide adequate nutrition for his pet whippet has been fined £400 following an SSPCA investigation.
Robert Blackwood, of Martin Crescent in Ballingry, previously admitted causing the dog, named Jo-Jo, unnecessary suffering at Dunfermline Sheriff Court.
A welfare officer from the charity visited the 55-year-old's home in February and was shocked by the dog's emaciated condition as it struggled to walk.
The animal, who was desperately thin, was seen scavenging around the garden in an attempt to find food, prompting the charity to remove him from the property.
Blackwood told officers that he could not afford to take the dog to a vet and had been feeding him twice a day.
The investigation found Jo-Jo weighed almost half of what he should have and had nearly no body fat.
Man in court after dog found emaciated and 'scavenging in garden for scraps'
Scottish SPCA Inspector Sarah Gregory said, "This charge was dealt as Blackwood failed to provide adequate nutrition and veterinary treatment to Jo-Jo, a male whippet, who, upon vet examination was scored with a body condition score of 1/9 with ribs and pelvic bones easily evident from a distance.
"He weighed 8.15kg, which is just over half of what he should have, and had nearly no body fat.
"Jo-Jo was taken to one of our centres where he received weight monitoring, care and an appropriate diet.
"To date he continues to improve and is bright, alert and happy to interact with the staff. "Once Jo-Jo has fully recovered we will find him a loving forever home.
"I'm happy the courts have dealt with this case, however it further highlights our push for tougher and more consistent sentencing.
"This level of neglect didn't happen overnight and could have easily been avoided."
Blackwood was fined £400 at Dunfermline Sheriff Court on August 15.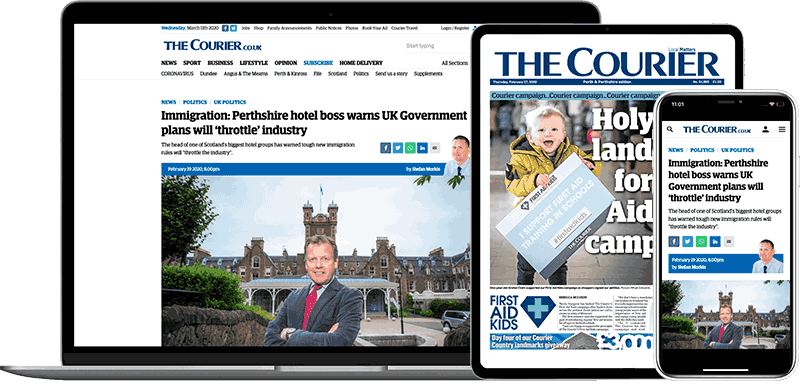 Help support quality local journalism … become a digital subscriber to The Courier
For as little as £5.99 a month you can access all of our content, including Premium articles.
Subscribe