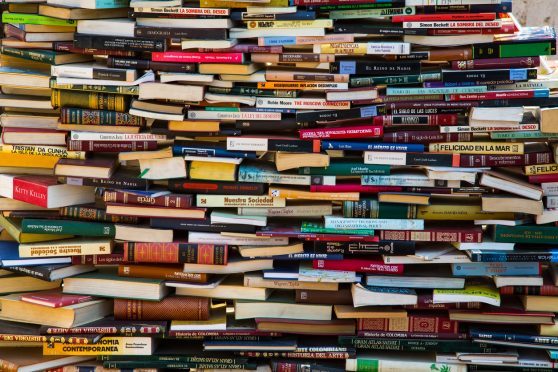 Fife libraries are owed a whopping £160,764 in fines, including one penalty for a book taken out more than 24 years ago.
Across Scotland, 436,000 library books have not been returned, with more than £882,000 in fines outstanding.
Scotland's most overdue book is Language of Music by Deryck Cooke and Vivaldi: Voice of the Baroque by Landon HC Robbins, which was taken out of a Fife library on May 3, 1994.
Fife Cultural Trust, which runs the service on behalf of the council, is waiting for a staggering 102,519 overdue books to be handed back.
June Souter, libraries service development manager for Fife Cultural Trust, said the kingdom had the highest number of libraries in Scotland and one of the earliest computerised library systems.
"Unlike other local authorities we haven't cleansed our book overdue data so this will naturally leave us looking like we have more overdue books than others," she said.
"The number of overdue books is less than half a percent of the more than 32 million books we have issued since 2002 and a small proportion of the over 1.3 million books we've added to stock in that time.
"It would be great if everyone returned their books but we know that life gets in the way and that doesn't always happen.
"If anyone has library books squirrelled away we would be happy to have them back."
Libraries in Perth and Kinross are owed an estimated £37,635 in fines, with 7,703 books overdue.
The oldest overdue book in the region is Asterix and the Secret Weapon by Albert Uderzo, which was borrowed on February 2 1999.
Data obtained by The Courier under freedom of information legislation revealed 23 copies of Mein Kampf by Adolf Hitler are missing around Scotland.
There are also 77 copies of Fifty Shades of Grey by EL James which have yet to be returned.
The author with the most overdue books is Daisy Meadows with more than 4,000.
In Fife, 81 copies of The Gruffalo by Julia Donaldson have not been returned.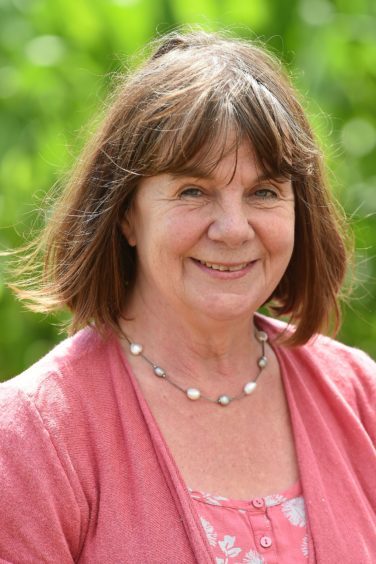 Children's author Julia Donaldson.Across Dundee, 343 books by the children's favourite have yet to be returned to the city's libraries.
Dundee libraries are owed £18,128 in fines, with 29,457 overdue books.
A spokesperson for Leisure and Culture Dundee said: "The vast majority of fines are paid early but we know that incurring fines can make some people anxious.
"We want to reassure customers who do have overdue items that they can speak to our friendly library staff, as fines can be paid off a small amount at a time."
Across Angus, where 8,502 library books are outstanding, fines were abolished three years ago.
The longest overdue book Minerals, Rocks and Fossils by Robert Hamilton was borrowed on March 7 2005.
Hazel Cook, libraries facilities co-ordinator at ANGUSalive, said: "We want to make our libraries as accessible as we can for everyone in the community and we didn't believe that punitive charges were effective.
"Our members appreciate the email reminder we send before a book falls due and then the reminder afterwards, if the customer does not return or renew it.
"In practice, this is working really well."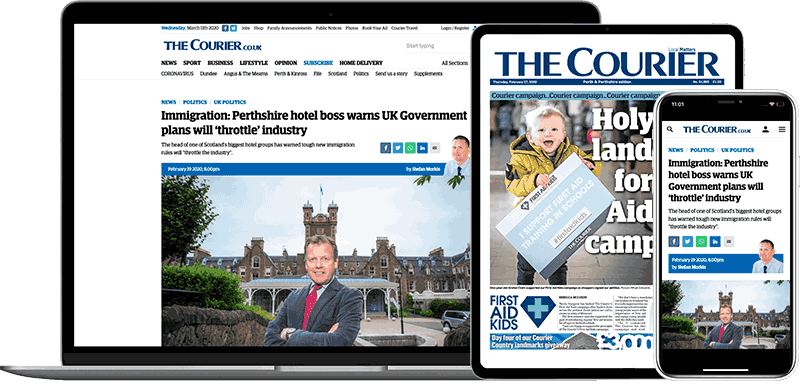 Help support quality local journalism … become a digital subscriber to The Courier
For as little as £5.99 a month you can access all of our content, including Premium articles.
Subscribe