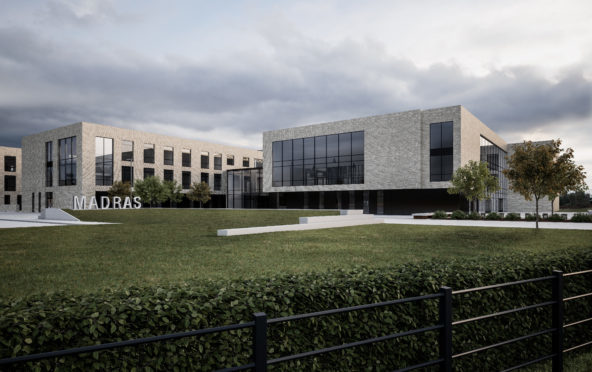 Today could represent a landmark moment in the lengthy saga surrounding the proposed replacement for Madras College in St Andrews.
Councillors on Fife Council's north east planning committee are considering the planning application for the long-awaited new secondary school at a meeting in Cupar today, and work could start as early as the spring if the green light is given.
A new Madras has been talked about for well over a decade now, but the vision has been beset by problems with potential sites and a costly legal challenge which ultimately put paid to plans for the school to be built on a previously preferred location at Pipelands.
However, things have moved on since then and it now looks almost certain that the new school will be given the go-ahead at a site at Langlands following an agreement with St Andrews University.
Construction of the road which will serve the school has already started and it is hoped work on the three-storey building can begin soon if planning consent is given today.
Fife Council aims to have the £50 million flagship school for up to 1,450 pupils ready for the 2020-21 academic year.