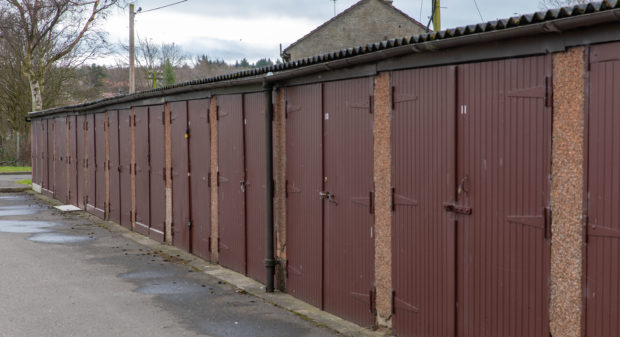 Fife Council could pay out £8 million to upgrade lock-ups across the Kingdom.
The local authority owns 7,024 lock-ups at 687 sites, with nearly 70% occupied.
But the condition varies from site to site and over the last five years Fife Council has spent almost £1m on maintenance.
It is believed the council is losing out on potential revenue due to the poor condition of the lock-ups and improving them will attract more tenants.
Council service manager Greig Henderson told the community and housing services committee the lock-up estate has the potential to pull in around £3m in rent each year, but long term voids and poor quality stock are resulting in a loss of rental income of £1m.
SNP councillor Fiona Grant said: "Some of the sites are absolutely dreadful."
The committee was told simply continuing with the status quo would see it run the risk of providing a service which didn't need tenants' and residents' needs or show value for money.
A Kirkcaldy lock-up project, running from 2016 to 2018, gave an idea of costs involved in making improvements.
The average refurbishment cost was £1,665 which included new doors, PVC facings, gutters and downpipes.
If the lock-up couldn't be saved, the price of demolition work was around £4,000.
Now tenants across Fife are to be consulted on the best way forward for the 10-year improvement programme and decisions on the future of lock-ups will be taken by the council's seven area committees to make sure local needs and issues are considered.
Committee convener, Labour councillor Judy Hamilton, said: "Rents on our lock ups have been frozen for the past three years.
"We want our tenants to enjoy the best service possible.
"Lock-ups are always in high demand across Fife and it is therefore great news that we can make this investment to improve them where they are needed most."
SNP councillor Alice McGarry, convener of South and West Fife area committee, added: "I support this and I am glad this is being delegated to area committees because we know best what the issues are in the area."