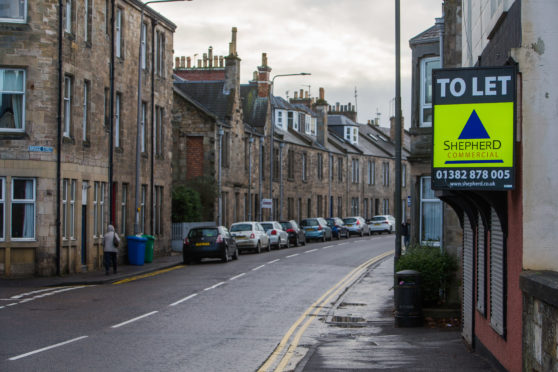 Fife Council is proposing a new licensing fee structure for Houses in Multiple Occupation (HMOs).
A sliding scale of charges is set to be introduced from June 1, replacing the flat fees that have been in place since 2006.
At the moment a new HMO licence application costs £1,300 and a renewal £500, irrespective of how many people can live in the property and how much rent a landlord receives.
The proposed new rates will range from £1,480 for three to five occupants to as much as £7,540 for properties that have 500 or more occupants.
Additional costs could see the final price tag rise still further, with pre-application inspections costing £190, a missed appointment £100 and the need to reissue a HMO licence £24.
Head of housing services John Mills said: "This isn't a money-making scheme because, by law, any income from licensing fees must be spent on the HMO function.
"However, as it stands, we don't have enough staff to deal with rising numbers of HMOs, changes in legislation and a more complex licensing process."
Mr Mills said staffing shortages meant it was taking longer than it should to process applications and restricting inspection and enforcement activities, which are designed to protect tenants and neighbours from bad practices.
He said other parts of the council were currently subsidising the HMO licensing function.
"HMOs need input from our environmental health and legal teams, for example, and this isn't covered by our existing fees," he said.
"As charges for landlords in Fife haven't been increased in well over 10 years, we're now asking councillors to approve significant changes."
The council is proposing discounts for institutional, charitable and public sector landlords who rent a number of similar, smaller properties.
"The proposed scale will mean much higher fees for properties that accommodate more than 10 people, but we've compared them to other councils' charges and believe they are fair," added Mr Mills.
Currently there are more than 1,200 licensed HMOs in Fife with capacity to house around 7,300 people. On average, each property accommodates six people. Just 5% of HMOs are large enough to accommodate between 11-500 people.
Licences are renewed on a three-yearly cycle.
Around 60% of licensed HMOs are let as flats or houses; 30% as student halls; and the remaining 10% as employee housing, hostels, sheltered housing, lodgings and B&B accommodation.
Members of Fife Council's policy and co-ordination committee will be asked to consider the new fee structure next week.