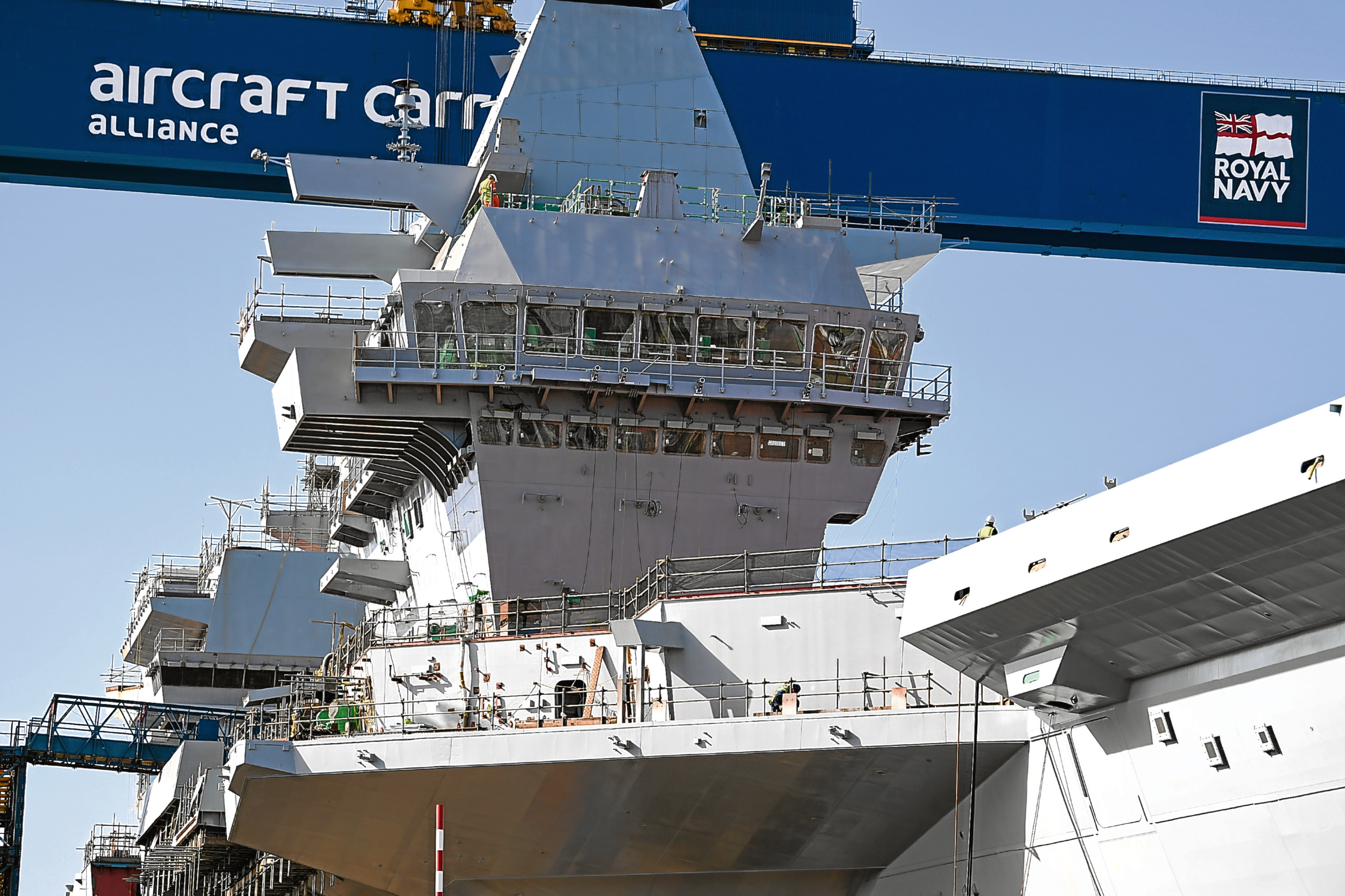 Fire crews were called to Rosyth dockyard on Sunday morning after a report of an incident on the Queen Elizabeth class aircraft carrier currently  under construction.
A small fire was said to have broken out on the HMS Prince of Wales, which is being built at the yard.
Nobody was injured and the fire was put out before crews arrived.
A spokesperson for the Scottish Fire and Rescue Service said: "The Scottish Fire and Rescue Service was alerted at 11.24am on Sunday March 31 to reports of a small fire within Rosyth dockyard.
"Operations control immediately mobilised a number of resources to the scene, however the fire was extinguished prior to arrival.
"There were no casualties."