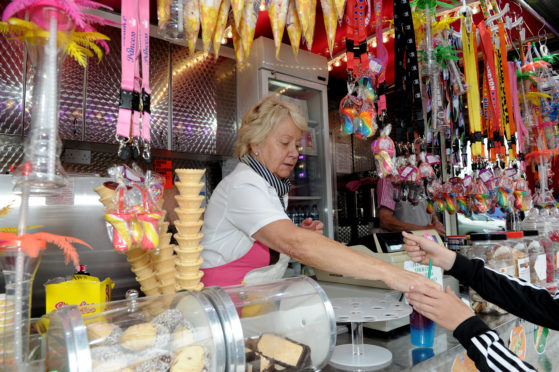 Fife Council was accused of incompetence yesterday as councillors agreed urgent action to safeguard one of Scotland's most popular tourist attractions.
The annual Burntisland funfair will go ahead as planned in just five weeks time after members approved a request to divert £100,000 to fix dangerous electricity supplies.
The decision, which means showmen's caravans will be powered safely, has sparked a row as it was ruled the sum will not come from the council's own budget but from the Burntisland Common Good Fund, meant for projects that benefit local people.
Burntisland Community Council has vowed to take the local authority to task over the matter and could report it to the Scottish Public Services Ombudsman amid claims proper protocols have not been followed.
The ancient fair, which dates back to the 1500s and attracts thousands of people every summer, had been under threat after electrical supplies at the Links failed safety checks and were branded dangerous.
Showmen had threatened to abandon the event if they were forced to use diesel generators.
Members of Fife Council's Kirkcaldy area committee said they had only been alerted to the issue a few weeks ago, despite officers knowing about it for more than three years.
Committee convener, Labour councillor Neil Crooks, said action to resolve it had been "less than adequate".
"If the electricity supply is not fixed then the shows will not go ahead in Burntisland," he said.
"We have to have shows in Burntisland. We can't put them in jeopardy."
While the Links is common good land, the community council had argued the power infrastructure was Fife Council's responsibility.
Chairman Alex MacDonald said the common good fund did not form any part of the contract between the local authority and the showmen, and that the council had not applied for a share of the fund, which is common protocol.
Council officials said it had been agreed five years ago that common good funds would be used for the repair of assets.
As the request was unanimously agreed by the committee, Mr MacDonald accused them of "pulling one mistake on top of another".
"We will very likely take them to task over this, exactly how I don't know," he said.
"We have a number of options open to us and we may decide to go to the Scottish Public Services Ombudsman who can investigate any allegations of incompetence.
"This is an absolutely appalling decision."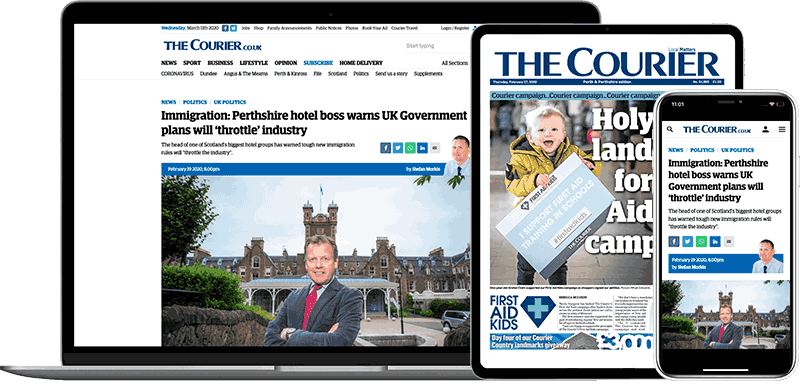 Help support quality local journalism … become a digital subscriber to The Courier
For as little as £5.99 a month you can access all of our content, including Premium articles.
Subscribe