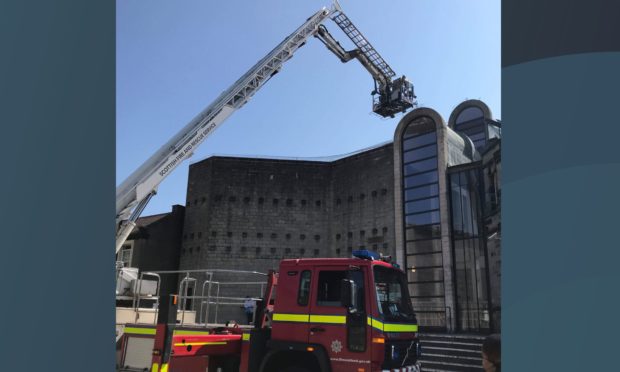 Firefighters were unflappable when they were called to the aid of birds imprisoned at a court of law.
Crews coolly mounted a rooftop rescue for two gulls which were trapped at Kirkcaldy Sheriff Court.
Onlookers watched in amazement as firefighters swooped on the Town Square to free the pair who were stuck in netting atop the building.
An aerial ladder was raised and it took the team around half an hour to retrieve the birds.
The gulls were handed over to the care of the Scottish SPCA, who were also alerted to the drama.
An animal welfare officer checked them over to ensure they were unhurt by their incarceration.
One fire engine and a height appliance were dispatched after the alarm was raised at around 2.30pm on Wednesday.
A Scottish SPCA spokesperson said: "We attended the incident with the fire service who were able to free the birds which had no injuries."
The Scottish Fife and Rescue Service said it would attend to help any animal which was trapped.