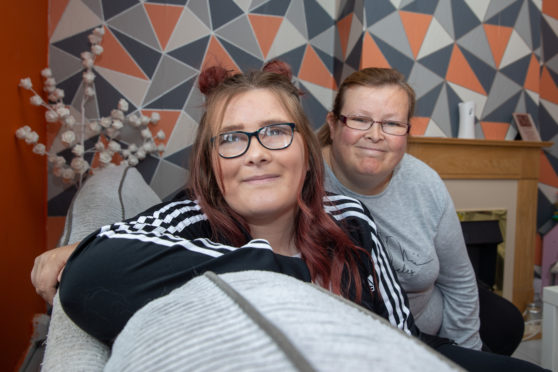 Fourteen Fife projects have been awarded a share of £1.5 million from the National Lottery in a round of funding aimed at tackling social isolation.
Fairway Fife, Benarty Events Group, Cooperative Records, Dunshalt Community Shop Limited, Kingdom Brass and the Kings Theatre in Kirkcaldy all received the maximum amount of £10,000.
Through music, drama and craft workshops, Fairway Fife brings young people with disabilities together and helps them work towards Scottish Qualifications Authority verified Youth Achievement Awards.
Mary Grant, charity co-ordinator at Fairway Fife, said: "This funding has allowed us to take a flexible approach to our service to suit each person's individual needs which has really helped bring the group together, creating a firm network of friends.
"For some of the young people we work with, it's the first time they have had a social life and it's amazing to see them blossom, becoming more independent and confident as a result of their newfound friendships."
Benarty Events Group will use the grant to fund children's events during Benarty Community Gala.
Meanwhile, Dunshalt Community Shop will be able to fit out its newly acquired premises.
Having been named Scotland's Band of the Year and recently moved into the former Kelty Library, Kingdom Brass will use its award to buy new equipment and expand its membership.
The Kings Theatre plans to transform the adjoining former YWCA building into an events space and cafe.
Among the local projects receiving smaller grants were Auchtermuchty Bowling Club, Breathe Easy Kirkcaldy, Cupar Arts and East Fife Girls and Women's Football Club.
Friends of St Clair, Inverkeithing Children's Gala, Kingdom Komets Netball Club and the Nourish family support centre also received awards.
Awards were made to five groups in Perth and Kinross, five in Dundee and three in the Angus area.
Across the country, 203 community groups received a share of £1,494,641 from National Lottery Awards for All.
A National Lottery Awards for All spokesperson said: "This is National Lottery money in action, reaching into communities across Scotland, making a real difference to the people who live there.
"The 203 groups receiving funding today showcase the great work that community groups up and down the country are doing by creating safe environments where people can come together to take part in a range of activities and make new friends."
How Fairway Fife helped 18-year-old Lauren Sullivan
Lauren Sullivan said "a whole new world opened up" after she discovered Fairway Fife.
The 18-year-old has autism and a learning disability, and has been diagnosed with Functional Neurological Disorder, which means she has problems with mobility and balance.
Lauren grew up in a loving family home but had very few friends and was bullied. Fairway Fife has helped her connect with other people, boosting her self esteem and confidence.
"Life was a nightmare," said Lauren.
"I didn't go out a lot as I was bullied at school and in the street. I only had two friends growing up and now I don't speak to one of them because she turned out to be a bully."
Fairway Fife helps people with disabilities take part in social and leisure activities with the support of non-disabled peers.
Lauren's sister Shannon, 23, is a peer mentor and encouraged her to get involved with the organisation just over two years ago.
"I feel like now I've got friends of my own, so I don't feel lonely or sad anymore," said Lauren.
"I'm used to being with my mum all the time but when I'm out and about with Fairway Fife we both get a break.
"I used to think that I was the only person like this. At first, I was scared as I was so used to people being mean to me.
"I was scared to show my true self to people, for so long I had been used to hiding my true self away outside the house. I feel I can be myself without being judged or bullied."
Mum Julie Anderson cares for Lauren full time and said the whole family had benefited.
"This has been a lifesaver, not only for Lauren but our whole family – the change in her is priceless," she said.
"It's amazing to see her smile again and the smile for me says everything you need to know — the confidence to go out with her friends like any other 18-year-old girl, just embracing life.
"It also gives me time to spend with my grandson."
She added: "Lauren was in a really dark place and it was so hard for us to see.  I fully believe that without Fairway Fife we would be so much worse off, and Lauren might even be in hospital by now."