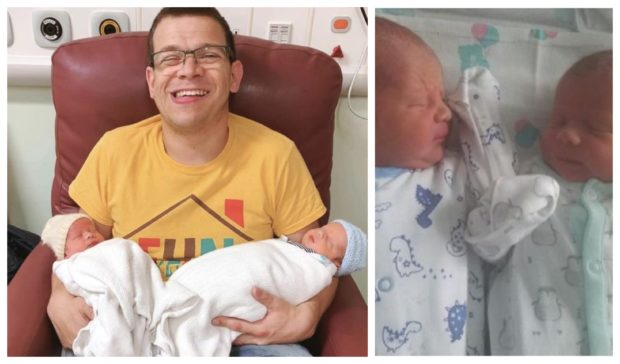 A Fife nurse who survived the deadly ebola virus has given birth to twin boys.
Pauline Cafferkey delivered Rafe and Dante at Queen University Hospital, in Glasgow, on Tuesday morning.
The 43-year-old and her babies are said to be doing well.
News of the twins' birth was broken by their father, theatre director and disability campaigner Robert Softley Gale, on social media.
Ms Cafferkey said: "I would like to thank all the NHS staff who have helped me since I became ill in 2014 right through to having my babies this week.
"This shows there is life after ebola."
A Queen Elizabeth Hospital spokeswoman said: "We are pleased to confirm, on behalf of Pauline Cafferkey and her partner, that she gave birth on Tuesday to healthy twin boys at a maternity unit within Greater Glasgow.
"Both mother and babies are doing well."
Ms Cafferkey, originally from Crossgates, contracted ebola while working for Save the Children, helping victims of the epidemic in Sierra Leone in 2014.
She became ill a month after returning to her Cambuslang home and was flown to hospital in London, where she fought for her life and appeared to beat the disease.
Nine months later she almost died after being struck down by meningitis, triggered by the bug.
She was admitted to hospital again in 2015 and 2016.
The recurrence of ebola in her system surprised doctors who had believed she had beaten the bug.
In 2016, she was cleared of misconduct by the Nursing and Midwifery Council (NMC) over allegations relating to her arrival in the UK in the early stages of her infection.
She had been accused of returning home despite knowing she had a temperature and failing to disclose she had taken paracetamol but the NMC accepted her conduct was affected by the illness.
The baby's dad is an award-winning writer, actor and director who is well known in the Scottish arts world and has enjoyed recent success with My Left/Right Foot, which looks at disability.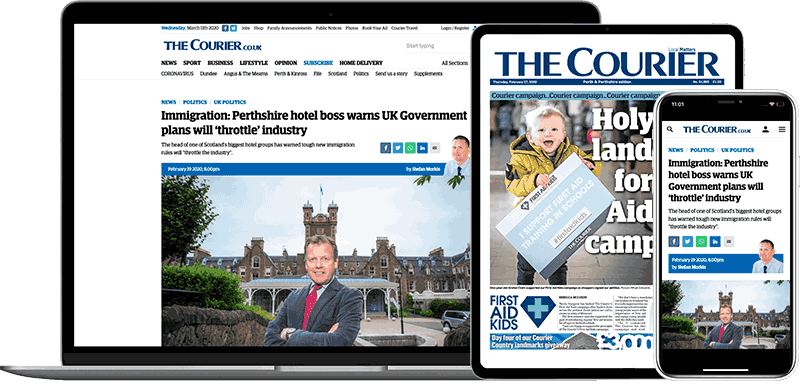 Help support quality local journalism … become a digital subscriber to The Courier
For as little as £5.99 a month you can access all of our content, including Premium articles.
Subscribe