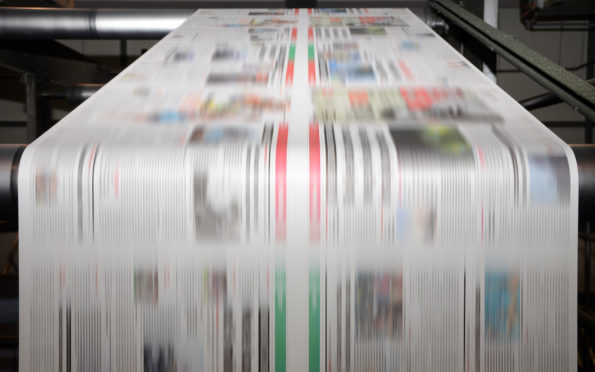 Copies of local and regional newspapers including The Courier have been withdrawn from libraries across Fife in a bid to cut costs.
Visitors to the kingdom's 33 venues run by ONFife, formerly known as the Fife Cultural Trust, have been shocked to find that physical paper copies of popular local news titles are no longer available, following the organisation's blanket decision to stop buying them.
The issue was highlighted by one angry reader from Kirkcaldy who stressed that many older people in particular enjoy reading the local papers over a coffee in their local library.
"I was really disappointed to see that they (ONFife) had stopped them," said the reader, who did not wish to be named.
"I get my Courier delivered anyway but there's a lot of people who maybe can't afford to buy all the local papers each week and will now be missing out on what's happening."
A spokeswoman for ONFife confirmed the move, although she pointed out people can use computer facilities at each library to get access to local news coverage.
However, ONFife will not be paying for online subscriptions to  sites with paywalls.
"Budget pressures this year mean that the subscription to paper copies of local newspapers across ONFife's Libraries has not been renewed," the spokeswoman said.
"We appreciate that some customers still enjoy reading the hard copy newspapers despite the general downward trend in demand for print newspapers.
"This is part of a cost saving range of measures which we are progressing given a reduction in our financial settlement from Fife Council.
"Local newspapers can be accessed online in our libraries and our staff are very happy to assist customers to ensure they can access online news services.
"In January 2017 the subscription to paper copies of the national newspapers was not renewed due to budget pressures."
It is understood the decision to stop subscriptions will save Fife Council around £5,000 a year.