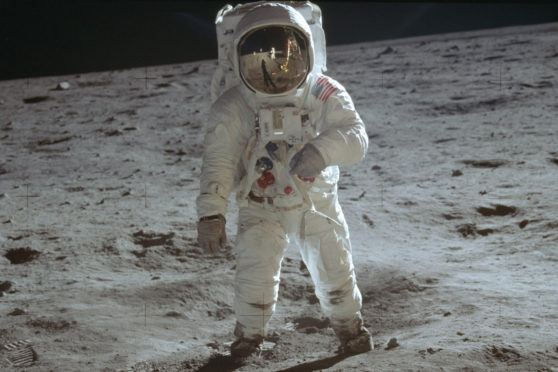 The bunting is up for Aberdour Festival with this year's theme paying tribute to the moon landing.
To mark 50 years since the Apollo 11 mission, the event includes a space themed scarecrow trail, Cosmos Planetarium and a concert titled First Piano on the Moon.
Last year, inclement weather meant the beach day was cancelled and the raft race postponed.
However, this year the weather forecast looks a little brighter.
Festival committee chairwoman Helen Pearson said: "We're hoping that the weather will be in our favour this year, because there are lots of outdoor events to enjoy."
The festival gets started on Friday with art on display at various venues around the village from 6pm.
And on Saturday, the festival parade sets off at 10.15am from the park at Shore Road, heading to Aberdour Primary School, where the village sports day will take place.
On Sunday, the village market day will start at 11am at the Silversands playing field, with the Donkey Brae Run at 1pm.
Ms Pearson said: "We would very much encourage people to come down to the village market on Sunday. This year it will be bigger and better.
"There will be lots of children's entertainment and local bands will be playing throughout the afternoon. It should be a fantastic day."
A packed programme has been put together for the 10-day festival including children's events, comedy, music and sports taster sessions.
As usual, the old rivalries between East and Wester Aberdour will be rekindled as residents from each end of the village play each other at football and cricket.
This year's beach day, featuring popular events including the sandcastle competition and raft race, goes ahead on August 3.
In traditional style, the festival will be brought to a close with Craic in the Courtyard, an evening of music at the Aberdour Hotel.
This year's event was given a boost when more people volunteered their time to serve as committee members.
Ms Pearson added: "We've got a fantastic committee, which has more than doubled in size this year.
"We've got lots of creative people with ideas for events. It's a really good team."
Full details about the festival are available at the website aberdourfestival.org.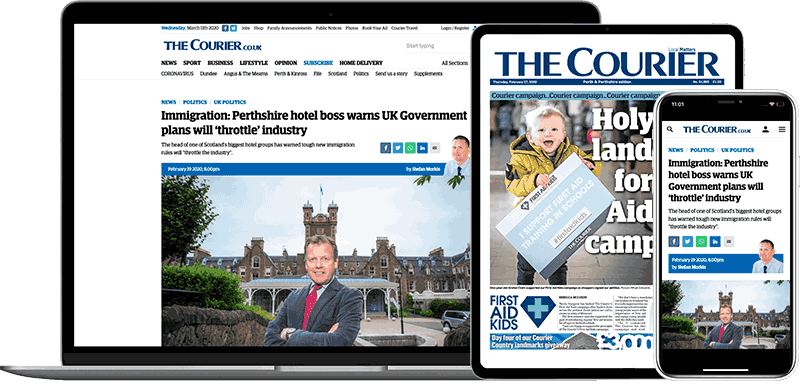 Help support quality local journalism … become a digital subscriber to The Courier
For as little as £5.99 a month you can access all of our content, including Premium articles.
Subscribe